NAHB Economist: Expect Drop Off in 2023 Before Rebound in 2024
Date posted
December 6, 2022
Originally Published by: HBS Dealer — November 30, 2022
SBCA appreciates your input; please email us if you have any comments or corrections to this article.
Housing starts will likely see a double-digit decrease in 2023, according to the latest forecast from National Association Home Builders (NAHB) Chief Economist Robert Dietz.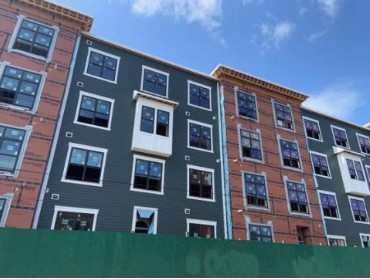 Multifamily looks to hold its own in 2023. But single-family starts will see a big dropoff.
During a live presentation, Dietz covered a lot of ground in regard to what lies ahead for residential construction and how the industry got there.
But in the immediate future, 2022 will see an overall decline in housing starts, followed by a big falloff in 2023 before the market begins to stabilize in 2024.
Despite what other economists might say, Dietz said we are already in a recession and pointed to declines in housing starts, permits, new home sales, and existing home sales — all drivers of the economy. Additionally, builder confidence measured by the NAHB/Wells Fargo Housing Market Index has declined for 11 straight months.
"The only ingredient missing is a rise in unemployment and that's coming," Dietz said. "A recession is an accurate way to describe what we are going through."
The live webinar, presented by the NAHB and the association's ProBuilder publication, was virtually attended by more than 700 builders and industry professionals and moderated by Editorial Director Rich Binsacca.
Attendees were given numerous poll questions during the event with the first asking if they thought the nation was already in a recession, and 82% agreed.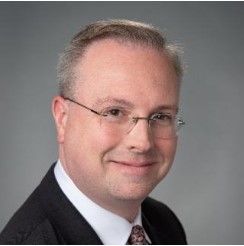 NAHB Chief Economist Robert Dietz.
Dietz pointed out that 17% to 25% of the U.S. economy is driven by housing and its offshoots, such as furniture. The recent post-pandemic housing growth the nation has witnessed was "not sustainable," Dietz said and noted that GDP has declined in four of the past six quarters.
The economist also said that we haven't had periods of home price declines in the past that did not lead to an eventual recession. Looking ahead, Dietz said he believes that academics and economists will view parts of 2022 and 2023 as a recession.
When asked what builders are doing in response to current economic conditions, 32% said they stopped or slowed spec home building, 32% are offering sales incentives, 28% are reducing the number of homes that are under construction, and 23% have reduced the sales price of homes.
Under current conditions, new home completions are outpacing housing starts by 12,000 per month. This translates to industry job losses of 10,000 to 20,000 employees within the ranks of single-family home builders.
Multifamily construction remains strong though, which was not the expectation of the NAHB a year ago. According to Dietz, there are 928,000 apartments currently under construction — the highest rate since 1974.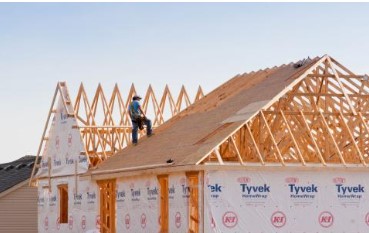 Employment among single-family builders is expected to see losses in 2023.
While the latest housing data from the U.S. Census Bureau and the U.S. Department of Housing and Urban Development showed total housing starts declining 4.2% in October as single-family starts fell 6.1% compared to the prior month, this wasn't the case for multifamily construction.
The October rate for units in buildings with five units or more was 556,000, nearly breaking even with the revised September rate of 559,000. But the latest number is 17.3% above a rate of 474,000 for the same period a year ago.
Authorizations for buildings with five units or more are also 11.2% ahead of the prior year.
Not all single-family home markets are performing poorly, however. Dietz said the combination of the Dallas-Ft. Worth and Houston markets in Texas are building 30% more homes than the entire state of California.
Also, remodelers remain active with a backlog of work to complete partially due to the country's aging housing stock.
While single-family employment might slide, Dietz said he expects the multifamily and remodeling sectors to add as many as 6,000 net jobs per month.
Looking at market financials, Dietz said U.S. inflation peaked this past February and mortgage rates will peak at about 7.5% between next year and early 2024.
He expects mortgage rates to begin declining in 2024 before leveling at a rate between 4% to 6% in 2025.