Nation's Best Buys Caron Building Center
Originally Published by: ProSales Magazine — July 2, 2021
SBCA appreciates your input; please email us if you have any comments or corrections to this article.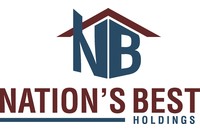 Nation's Best acquired Berlin, N.H.-based Caron Building Center. Caron Building Center will maintain operations under its existing brand named with its key leadership team overseeing company operations alongside Nation's Best. Nation's Best will also provide strategic and financial support "necessary to achieve optimal growth and profitability," according to a news release.
"We are pleased to have Caron Building Center as part of the Nation's Best family of home improvement stores," Chris Miller, president and CEO of Nation's Best, said in a news release. "Since the Carons took leadership of the business nearly 50 years ago, they've worked hard to establish a reputation for outstanding customer appreciation and strong community support. We are proud to have the opportunity to work with Mike Caron in the future to see that tradition continue."
Owner Mike Caron said by joining Nation's Best, Caron Building Center is taking the steps to "ensure that our store's associates and our valued customers will continue to be served with great care and support for years to come."
Nation's Best, founded in 2019, is a member-owner of Do it Best Corp., a U.S. based hardware, lumber, and building materials buying cooperative in the home improvement industry.
Nation's Best now operates 20 locations across six states. The company completed several acquisitions in 2020, including its acquisition of Groom & Sons' and Lambert Lumber in February 2020, its acquisition of five-unit, Bridgeport Building Centers in March 2020, its acquisition of Hall's Hardware July 2020, its acquisition of two-unit Simms Lumber in October 2020, its acquisition of five-unit Connolly's Do it Best Hardware & Rental in November 2020, its acquisition of BTU Do it Center in February 2021, and its acquisition of Hometown Hardware in March 2021.