Nation's Best Expands in Florida and Arkansas
Originally Published by: ProSales Magazine — August 2, 2021
SBCA appreciates your input; please email us if you have any comments or corrections to this article.
Nation's Best announced the acquisitions of Hipp Modern Builders Supply in Mountain View, Ark., and Panhandle Lumber & Supply in Bonifay, Fla. The addition of the two businesses complements Nation's Best's presence in one geographic area—northwest Florida—and marks an expansion into a new state—Arkansas.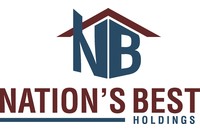 "With these newest stores, we're quickly becoming the nationwide family of home improvement businesses we envisioned," Chris Miller, president and CEO of Nation's Best, said in a prepared statement. "In just under two years, we've grown our reach to now include 22 locations across seven states. We're proud of our role in strengthening independent retail at the local level and we're very happy to have Hipp Modern Builders Supply and Panhandle Lumber & Supply as a big part of that growth."
As part of Nation's Best's acquisition strategies, both acquisitions will maintain operations under their existing names with their management teams overseeing company operations. Nation's Best will provide the strategic and financial support necessary to achieve optimal growth and profitability.
Nation's Best, founded in 2019, is a member-owner of Do it Best Corp., a U.S. based hardware, lumber, and building materials buying cooperative in the home improvement industry.
Nation's Best now operates 22 locations across seven states. The company completed several acquisitions in 2020, including its acquisition of Groom & Sons' and Lambert Lumber in February 2020, its acquisition of five-unit, Bridgeport Building Centers in March 2020, its acquisition of Hall's Hardware July 2020, its acquisition of two-unit Simms Lumber in October 2020, its acquisition of five-unit Connolly's Do it Best Hardware & Rental in November 2020, its acquisition of BTU Do it Center in February 2021, its acquisition of Hometown Hardware in March 2021, and its acquisition of Caron Building Center in July 2021.