NFC's 4th Annual Framer Summit Offered Great Insight
Date posted
September 28, 2022
Originally Published by: SBCA Magazine — September 28, 2022
SBCA appreciates your input; please email us if you have any comments or corrections to this article.
The fourth annual Framer Summit, hosted by the National Framers Council (NFC), brought together framers and their supply chain from across the country. Over two days, the event was punctuated by valuable networking events, education sessions, and a larger exhibit space.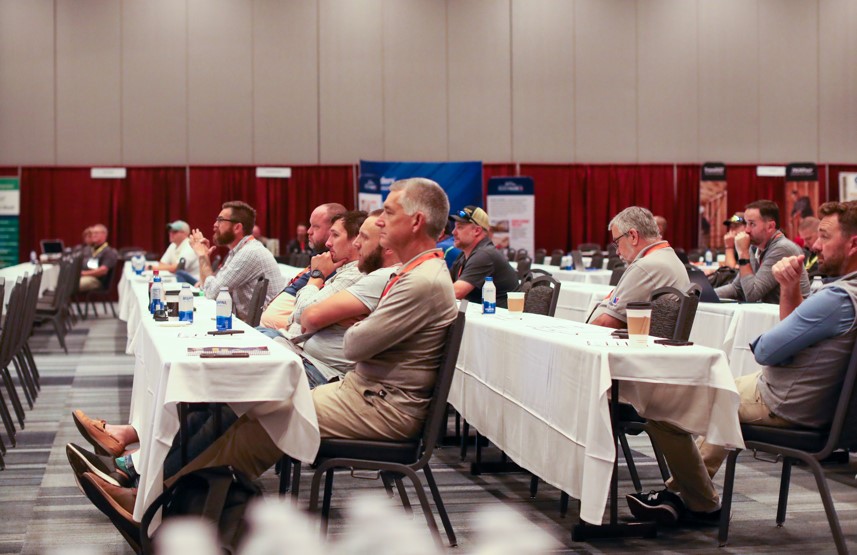 "We had another exciting year taking it to a new level with our speakers and further integrating with the BCMC," says Chris Breedlove, president of the NFC. "This year we expanded the footprint of the Framer Summit, offering more opportunity for those attending!"
Held concurrently with SBCA's BCMC 2022 trade show, the Framer Summit gave framers, and their component manufacturer partners more time to spend together, building relationships and exploring the latest developments the supply chain has to offer to help improve the framing process. It also gave framers access to BCMC events like Emmitt Smith speaking at the Kickoff session and Zonda's chief economist Ali Wolf's in-depth economic forecast.
On Wednesday, attendees heard from a panel of lumber industry experts on the state of the market and what they foresee occurring over the next six months. They also offered guidance on how lumber buyers could reduce their exposure during periods of market volatility. They heard from SBCA and NFC legal counsel, Kent Pagel, as he provided advice on the areas where framers are exposed to the greatest risk as they operate their businesses. Finally, former NFC president Chris Tatge, sat on a panel with his primary component manufacturer partner, John Dees from Automated Products, discussing how their collaborative relationship formed and the benefits they reap from having a close working relationship.
On Thursday, industry safety expert Sergio Rojas gave a presentation filled with guidance on how framers can better recognize mental health issues on the jobsite and help fellow framers proactively address the factors that lead to burnout, fatigue, violence, substance abuse, and suicidal behavior. Finally, OSHA regional director Howie Eberts provided a frank and thorough assessment of OSHA's priorities during jobsite inspections and offered perspectives on what framers can do to ensure those inspections go smoothly. Eberts emphasized that what motivates him and his colleagues at OSHA is that every person on the jobsite has people in their lives that love them and want them to come home safe, and that attitude influences how they approach inspections and enforcement.
The expanded exhibit space at the NFC Framer Summit provided more opportunities for new supply chain partnerships, and the event's primary sponsors gave informative presentations on their latest products and services aimed at making framers more efficient and profitable on the jobsite.