OSHA Expands Criteria for 'Severe Violators', Amps Up Penalties
Date posted
September 28, 2022
Originally Published by: SHRM — September 26, 2022
SBCA appreciates your input; please email us if you have any comments or corrections to this article.
The Occupational Safety and Health Administration (OSHA) recently announced it is expanding the criteria for placement in its Severe Violator Enforcement Program (SVEP) list. The result will be more employers on the SVEP list with beefed-up enforcement against them.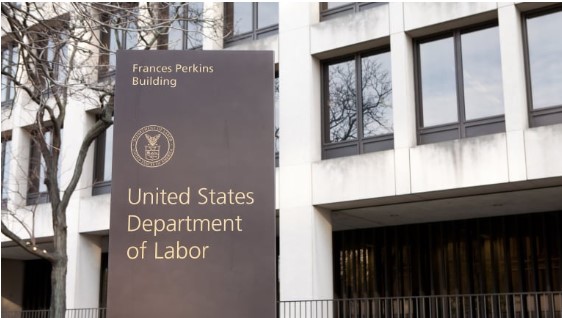 OSHA is including "more mundane violations" as qualifying employers for inclusion on the list, said David Smith, an attorney with Constangy, Brooks, Smith & Prophete in Atlanta. Employers' greatest risk is being cited for two repeat violations at one site, which will happen all too easily, he cautioned. Employers consequently may want to fight the "little citations"; otherwise, they may have to face the consequences of being on the SVEP list, he said.
Those consequences include mandatory follow-up inspections, being publicly listed as a severe violator while they are in the program and, for large employers, warning letters to top company officers and OSHA press releases about the severe violations, said Peter Spanos, an attorney with Taylor English in Atlanta.
If on the list, "the company's OSHA log of workplace-related injuries must be submitted to OSHA on a quarterly basis, instead of being available just during inspections," Spanos said.
Broadened Program
Until Sept. 15, an employer could be included in the SVEP if it had a fatal or catastrophic incident arising from a willful or repeated violation of a safety standard, noted Courtney Malveaux, an attorney with Jackson Lewis in Richmond, Va., and Melanie Paul, an attorney with Jackson Lewis in Atlanta, in a joint e-mail.
Another way was if an employer received three or more "high gravity" willful or repeated violations or failed to abate a cited hazard resulting from the release of a highly dangerous chemical. A third way, they explained, was if an employer received at least two willful or repeated high-gravity violations for hazards OSHA designated as "high emphasis."
"A failure to abate means there was a previous citation and the employer did not implement corrective action to fix the issue being cited," explained Matthew Deffebach, an attorney with Haynes Boone in Houston. "There has been a lot of criticism of OSHA's SVEP over the years," he added.
Employers can get on the list before a hearing and without any due process, said Steve Simko, an attorney with Constangy, Brooks, Smith & Prophete in Atlanta.
OSHA's recent expansion of the program suggests that the agency "may be responding to some of that criticism by showing its commitment to the program and not backing away from it," Deffebach said.
"OSHA adopted the new version of the Severe Violator Enforcement Program because OSHA believes that enforcement against employers that repeatedly disregard the safety and health of their workforce requires additional OSHA efforts," Spanos said.
As of Sept. 15, OSHA has broadened the qualifying hazards to include all safety and health hazards in the workplace, Malveaux and Paul explained, not just "high emphasis" hazards and highly dangerous chemical hazards.
Employers that commit two or more willful or repeated violations or receive two or more failure-to-abate violations are now pulled into the program regardless of the OSHA standard at issue, noted Taylor Johnson, an attorney with Keller & Heckman in Washington, D.C.
"Previously, the SVEP list was dominated by construction and manufacturing companies," said Scott Williams, an attorney with Burr & Forman in Birmingham, Ala. "OSHA's broadening of the nonfatality/catastrophe criterion will broaden the program's scope, and additional industries may fall within its parameters."
Difficulty Exiting the Program
"It is challenging to exit the SVEP and can take anywhere from two to three years," Williams said. "In order for a company to remove the severe violator designation and be removed from OSHA's public list, a company must abate all SVEP-related hazards; pay final penalties; follow and complete settlement provisions, where applicable; receive no additional serious citations related to the hazards identified in the original SVEP inspection or any related establishments; and receive one follow-up or referral OSHA inspection."
An employer may reduce time spent in the program to two years if it consents to an enhanced settlement agreement that includes the use of a safety and health management system that adheres to OSHA's Recommended Practices for Safety and Health Programs.
One risk of entering a settlement agreement is that OSHA will require the employer to do things that don't really work in the workplace, Smith said, adding that there also would be the cost of a consultant to manage the safety program.
The steps an employer must take to participate in the settlement agreements "inure to the benefit of the government, not the employer," Simko cautioned. In some instances, entering a settlement agreement is "fine to do," while in other instances it would be "onerous," he said, noting that whether an agreement should be entered must be decided on a case-by-case basis.
Increased Penalties
Expect greater enforcement follow-up activity and more significant penalties with the revamped SVEP, Malveaux and Paul stated.
"This should be particularly concerning for employers given the congressional push to increase OSHA's enforcement and hiring budget. Earlier this summer, the House Appropriations Committee proposed $100 million in additional funding for OSHA, and the Senate Appropriations Committee proposed adding $68 million. Either way, that's a lot of new compliance safety and health officers."
"As additional funding becomes available to OSHA through the congressional budget process and the further away we are from COVID, OSHA is returning its time and attention to more traditional safety and health issues," said John Ho, an attorney with Cozen O'Connor in New York City. "Accordingly, although COVID may not be completely gone, employers similarly need to refocus time and resources on ensuring compliance with more traditional safety and health issues."