Self-Retracting Lifeline Standard Updated for 2022
Date posted
December 8, 2021
Originally Published by: Ace Carpentry — December 5, 2021
SBCA appreciates your input; please email us if you have any comments or corrections to this article.
The ANSI Z359.14-2021 standard has recently been updated to meet the more demanding requirements for Self-Retracting Lifelines (SRL) usage. As SRL's are gaining popularity for different applications across industries, the categorization and testing requirements needed to be updated to accommodate for new and improved models of SRL's.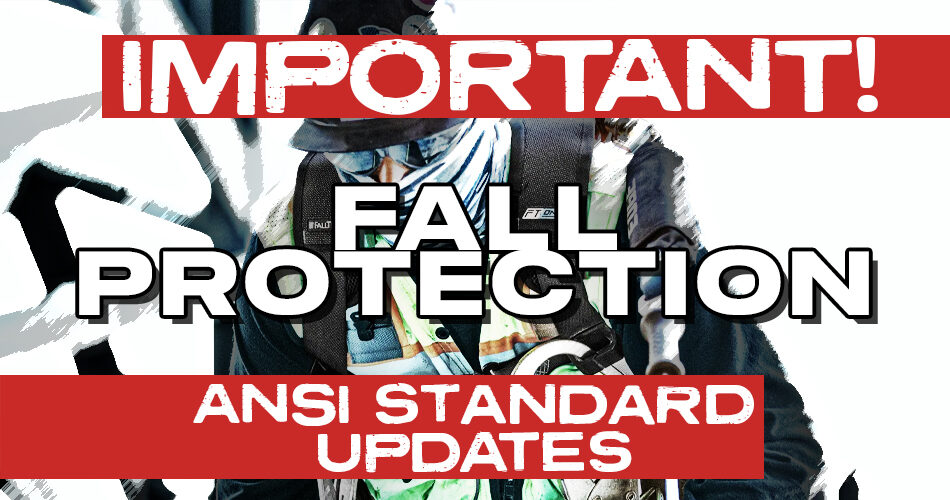 Although the affective date isn't until August 2022, this change is prompting the end user to prepare for using and understanding the new terminology performance requirements that will ultimately alter equipment selection criteria
Why did the standards change?
The new regulations were created to accommodate for the growing market of Self Retracting Lifelines. The updates are essentially to make the capabilities of each type of SRL more transparent, to ensure that each is being used correctly in different applications.
Classification Changes
SRL's will now be classified by two new class ranges: Class 1 and Class 2. The new classifications have much more strict regulations than the previous Class A and Class B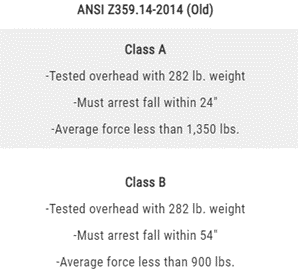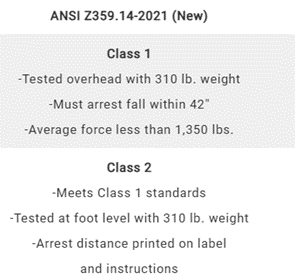 It is also now required that each SRL has their class labeled on the product. This is to ensure that users have a better understanding of arrest distances and clearance requirements for each product, as well as warnings associated with foot-level tie-off when used on edges vs. overhead anchoring.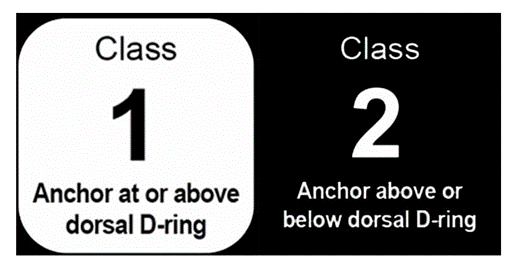 Updated Static and Dynamic Strength Testing

If you use Self-Retracting lifelines at all in the workplace, make sure they meet the new, updated ANSI Z359.14-2021 Standards.