Simpson Strong-Tie Significantly Expands Distribution Network
Date posted
September 19, 2023
Originally Published by: Simpson Strong-Tie — September 15, 2023
SBCA appreciates your input; please email us if you have any comments or corrections to this article.
Simpson Strong-Tie, the leader in engineered structural connectors and building solutions, staged ribbon-cutting ceremonies today at three new warehouse, distribution, and training centers in Denver, Salt Lake City, and Kent, Washington. Part of a strategic investment to increase the Simpson Strong-Tie US distribution footprint, the new facilities will significantly expand the range of products available for next-day delivery across the Northwest.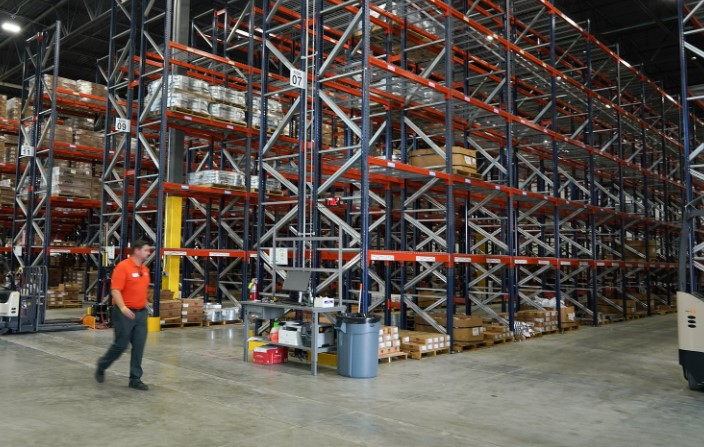 The new distribution hubs include warehousing facilities, office space, training centers, and newly designed, two-story demonstration rooms to host contractors and lumber and building material (LBM) suppliers for project and product training classes. The new facilities are expected to create 50-plus new jobs as Simpson Strong-Tie deploys additional resources to optimize its US supply chain and ensure reliable product availability with faster and more timely delivery.
"These new locations, in combination with our manufacturing facility in Stockton California, will provide customers greater access to our products and solutions by offering a wide variety of inventory and expertise," says Simpson Strong-Tie CEO Mike Olosky. "Simpson Strong-Tie is committed to offering next-day service to our customers throughout the Northwest, and these new locations move us in this direction."
As supply chain woes have continued to impact building product and material availability for construction projects, Simpson Strong-Tie is investing heavily to grow their already robust US manufacturing and distribution presence. The simultaneous grand openings come on the heels of a groundbreaking in Columbus, Ohio, to build an expanded manufacturing and distribution center there. That project is expected to create an additional 120 jobs.
Office, warehousing, and training center square footage in the new Northwest distribution hubs include:
Kent, Washington: Office: 10,311 square ft. - Warehouse: 97,942 square ft. - Training Center: 1,870 square ft. - 2-Story Demo Room: 594 square ft.
Denver, Colorado: Office: 8,082 square ft. - Warehouse: 69,892 square ft. - Training Center: 2,756 square ft. - 2-Story Demo Room 1,044 square ft.
Salt Lake City, Utah: Office: 8,755 squre ft. - Warehouse: 61,258 square ft. - Training Center: 2,494 square ft. - 2-story demo room: 1,320 ​square ft.
For more information on Simpson Strong-Tie local distribution, manufacturing, training, and product testing and research and development facilities, visit strongtie.com/about/locations.