Study: Texting Toolbox Talks Has Big Impact
Date posted
November 9, 2022
Originally Published by: Safety & Health Magazine — November 8, 2022
SBCA appreciates your input; please email us if you have any comments or corrections to this article.
Editor's Note: The National Framers Council (NFC) has developed a significant library of toolbox talks as part of its comprehensive FrameSAFE program specifically for framing contractors.
A recent study of residential construction supervisors in Oregon who received toolbox talks via text messages showed that their compliance with Oregon OSHA's standard on safety meetings increased – and the delivery method was welcomed.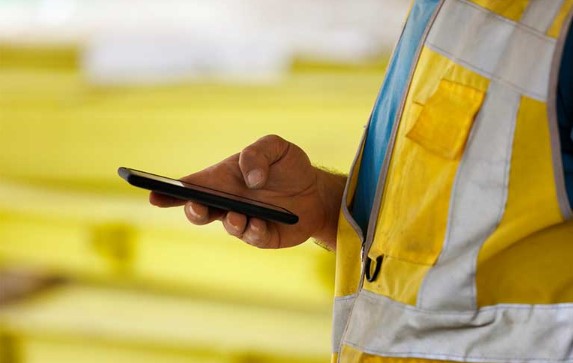 Photo: tolgart/iStockphoto
Researchers sent seven different toolbox talks, based on Oregon Fatality Assessment and Control Evaluation reports, to 56 supervisors via text every two weeks for three months. Results show that adherence to the agency's standard, which requires at least one safety meeting a month and a meeting before the start of each job that lasts more than a week, rose 19.4% among the participants.
"We were able to see that using mobile phone technology to disseminate these toolbox talks was feasible and desirable among supervisors," study co-author Sean Rice, a biostatistician with the Oregon Institute of Occupational Health Sciences at Oregon Health and Sciences University, told Safety+Health. "We were able to do it, and people seemed to like it."
Topics of the toolbox talks included falls from a scaffold, a ladder, through a skylight and down an elevator shaft. The supervisors also received a link to access the online toolbox talk libraries of Oregon FACE and CPWR – The Center for Construction Research and Training. The supervisors were asked to use the featured toolbox talk when it was appropriate for their jobsite's safety concerns and work phase, or find one from one of the libraries that better suited their needs.
The researchers also asked the supervisors about how they communicated the toolbox talks to their workers. While 54% either read the talk or printed documents to share, 41% said they preferred toolbox talks in a video or audio format.
Rice said future research could focus on improving how toolbox talks are tailored for specific jobs.
"Instead of just sending them the toolbox talk, we could ask them the week before, 'What tasks are you going to be doing the next week?'" he said. "The researchers or the safety department with the company will identify what the next toolbox talk is going to be and then send it to them."
The study was published online in the journal Occupational Health Science.