Sunpro Buys Utah-Based Columbia Millworks
Originally Published by: ProSales Magazine — May 3, 2021
SBCA appreciates your input; please email us if you have any comments or corrections to this article.
Sunpro, a lumber and building materials supplier serving customers in Utah and Idaho, acquired Vineyard, Utah-based Columbia Millworks, a high-end custom door and millwork supplier.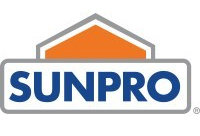 "Columbia Millworks' reputation in the door and millwork space for high quality products and exceptional service perfectly complements Sunpro's strategic business objectives and vision to Build a Better Community," Greg Templeman, president of Sunpro, said in a prepared statement.
Columbia Millworks was founded in 2006 when finish work installers Joel Pilling and Preston Cowi found it difficult to procure the high-end millwork they needed for their projects. After 10 years of building the Columbia Millworks business, the two founders wanted to pursue other projects and decided to sell.
According to Sunpro, with the acquisition Columbia Millworks customers will have a larger product line to choose from, will see streamlined sourcing, and have access to Sunpro's rewards program. Existing Sunpro customers will experience an increase in the breadth of custom millwork available to them and will have access to the custom millwork expertise of Columbia Millworks employees.
Orem, Utah-based Sunpro (formerly Sunroc Building Materials) is a subsidiary of Clyde Companies. The company supplies customers with lumber, trusses, doors, windows, insulation, garage doors, decking, and hardware.