The Only Difference is You
Date posted
November 22, 2021
"When it comes down to it, we all do the same thing," says Trevor Ebinger, general manager of Manion Lumber & Truss. "We all want to provide the best quality and the best customer service at the most competitive cost. So when it comes to sales, the only difference between your company and your competition is you."
In saying this during his BCMC education session, Trevor tried to drive home the point that in order to be effective at sales, each member of the sales team needs to understand exactly how the company can differentiate itself and then own that uniqueness. "Once you know how you're going to differentiate yourself, you then have to convince the customer that what you say is true." He stresses that the most important aspect of the relationship between a salesperson and the customer is trust. "Be consistent and do what you say you're going to do," Trevor says. "We all know that's easier said than done, but it has to be your focus."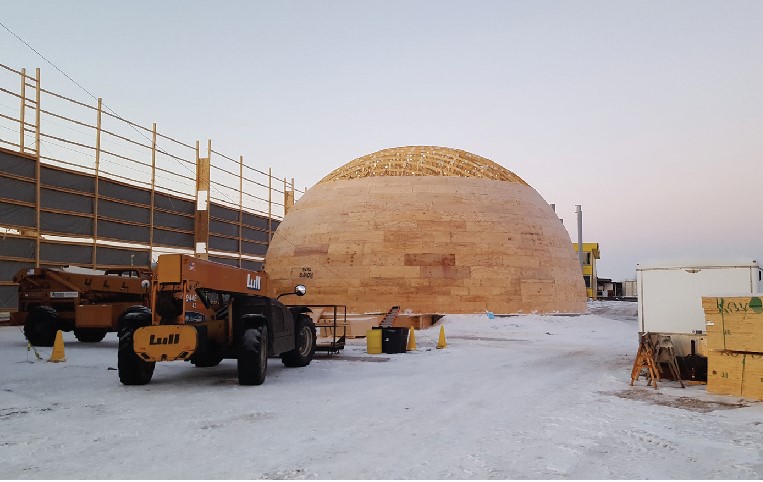 That kind of honesty means never guessing or making up an answer, it's about admitting when you don't know something, going and finding the answer, and getting back to the customer quickly. "If your sales reps are doing that right, the customer will always call you first when they are looking for a solution," says Trevor. "When you come through for them, they will come back to you."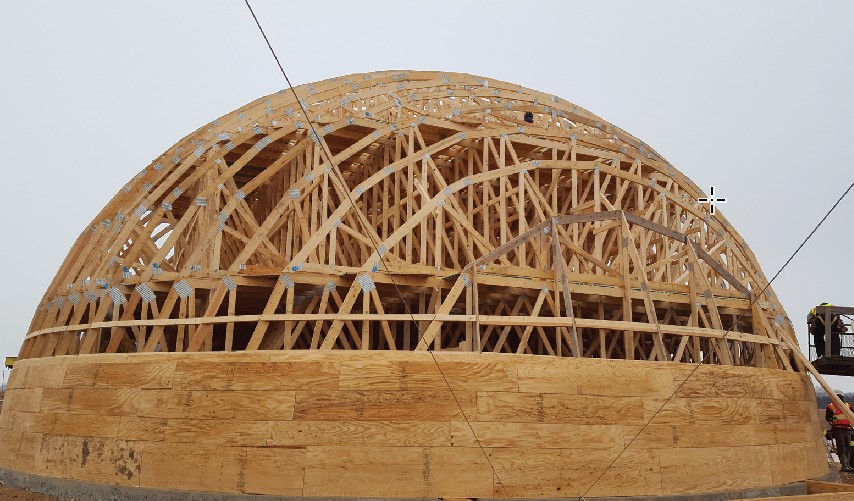 Challenging projects like this dome have helped Manion Lumber & Truss develop a strong reputation, but Trevor insists it's the consistency of doing what you say you're going to do that brings customers back.
By way of illustration, Trevor points to their design department. "All our designers started in the production facility so they understand how their designs come together," says Trevor. "It also means they understand our limitations." Some of them also have framing experience and their design manager has been in the construction industry for 25 years. "That strength is what makes us unique, and as a consequence, our design department's reputation earns us a lot of work. Sometimes a customer doesn't even ask for a quote, they just want our designer on their project."
In the end, Trevor insists once you identify the thing that makes your company different from your competitors, ensure your sales team embraces it and each sale rep offers it up to your customers in an honest and forthright way.