To Whom are You Referring?
Incentivize your current employees to help you find your future team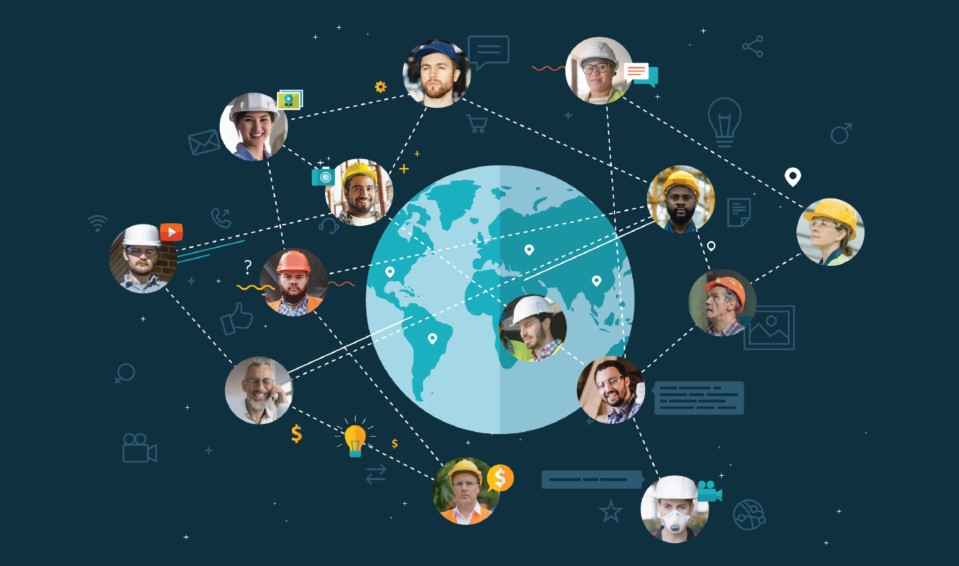 If you are pulling out all the stops to find good candidates for employment, one of your most effective tools in the hunt for talent is already in your back pocket: your current employees. A well-designed employee referral program can help you put this tool to work in solving your current workforce shortage.
A recent SBCA survey of production employees found that a referral by a friend or family member was the principal entry into the industry (53.9 percent). In order to maximize the effectiveness of an employee-referral program, employers need to ensure the program is well-publicized internally, easy for employees to participate, and is backed by an incentive structure that actually entices participation.
Have a Clear Policy
For example, California TrusFrame (CTF) accepts referrals for its job roles, including Class A drivers, designers, stackers, framers, and forklift operators. The CTF incentive program clearly states referring employees receive $200 for candidates with no experience, and $400 for those with experience, and new hires get $200 after 90 days on the job.
It's also important to state that an employee referring a candidate doesn't mean they are automatically hired. Rather, every referral is still evaluated on the same criteria as all other candidates. "We get a large amount of application referrals, but some of our employees get upset because we're very selective with who we hire and a lot of people don't make the cut," said Jason Ward, CTF's VP HR, including EHS, Risk, Legal, and QC. "It's our standard hiring practices. It's not just going through the interview. We don't just take anyone who can swing a hammer."
Clearly define and share with employees the knowledge, skills, applicable work history, behavioral requirements, competencies, education, etc. required for a given position. When a candidate doesn't work out, let the referring employee know why a referral wasn't a fit, so they aren't discouraged from referring other folks in the future.
For example, beyond basic skills requirements, you might also say your company is looking for "team players who can handle repetitive tasks without becoming frustrated," which are behavioral requirements that you'll need to measure via an assessment system. In the interview, have ready standardized questions around essential competencies such as discipline, integrity, work pace, and other qualities required for success on the job.
Put It Into Practice
Thomas Oliphant, Sawyer 2, has been with CTF for five years. He has referred four employees during his tenure with the company. "Just this past Sunday I was telling a few other people about some openings at CTF and said they should come to apply," he said. "I referred them because they told me that they were looking for a job. I also know that we have a referral program, so the bonus was a plus."
Andrea Ward, CTF's HR generalist, has also referred candidates to the company. "If I didn't like working here, I would not refer others, but I do, and I have referred five other employees," she said. "I know that for the yard it is very hard work, and it may not be for everyone, but those that make it past the first few weeks are very good workers and are here for the long haul."
For example, Andrea referred Lucero Alvarez, who was hired in August 2020. "I've already told others that they should apply," he said. "I enjoy working at CTF. There is room for growth and the other employees are very friendly. I know there is plenty of work, and overtime too."
The growth Alvarez is referring to is the number of career paths CTF has created and promoted to its employee base. "A sawyer is not just a sawyer," said Jason. "You have Sawyer 1, 2, 3, senior. They have a path. And each level has a pay band that goes with it and the job descriptions, so they know what they need to go the next level. We created that system companywide for all positions."
Customize Your Approach
There are many ways to design an employee referral program. Ideally, you'll want to get input from an HR professional. Many employers offer some sort of cash bonus (e.g., $200 after the referred candidate stays on the job for 90 days), but you can offer other incentives like gift cards for PPE, restaurants or entertainment, or an extra day off with pay, or a drawing for prizes like company swag or the latest electronic gadget.
A previous employer of Larry Northway took this approach. "If you brought someone in the door, you were entered into a drawing once a quarter, and that was for a $1,000 gift card that a vendor sometimes even sponsored," said Northway, who is now production manager with Engineered Building Design. "One guy won and was able to purchase all new construction tools for his home. The guy was so excited, he would bring the tools to work to show everyone, which had a peer-focused social influence that led to more referrals."
Because employees who referred new possible hires were automatically entered into the drawing, it was easy to get more participation. To sweeten the deal, they also received a $500 referral bonus if the new employee worked through 90 days. "That was very successful, and it was more sustainable because of the vendor sponsors," said Northway.
As another example, H.M. Stauffer & Sons, Inc.'s employee referral incentive program is structured so that if the referred person is hired, after 90 days, the employee who made the referral gets $200; after a full year, that person gets an additional $300.
"A number of people make it through the first 90 days; that's not too high a bar, but there's only been a few that made it the whole year," said Keith Bare, purchasing manager with H.M. Stauffer & Sons, Inc. "We have been doing this for five years. But in light of the current hiring challenges, in March, we went around and reviewed the program with the managers so they could talk about it with the employees that we have this existing $500 incentive program. And we had a recent success. I was just told that we just hired a new maintenance employee through this program."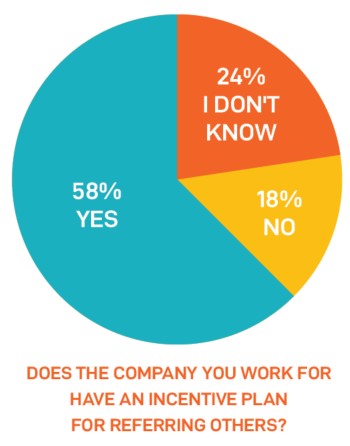 Constantly Promote It
The SBCA study of production employees mentioned earlier also found that while 57.7 percent of respondents knew about their company's current employee incentive program, 18.4 percent worked for companies that didn't have a referral program. Most surprising was that 23.9 percent weren't sure whether their employer had such a program, if one even existed.
This means if you have a program in place, make sure to promote it frequently through regular communication including message boards, payroll notices, fliers, and discussions with the manager when they have their regular staff meetings. At CTF, managers are regularly prompted to remind workers about the program, and to post fliers throughout the facility explaining the program with a list of positions currently needed.
Bottom Line
Your current employees may very well be your best source for future employees. Motivating them to help you fill your workforce vacancies is all about having a clear employee referral program with incentives that truly motivate them to encourage others to apply. Once you have a program in place, make sure to promote it to your employees on a regular basis so it remains fresh in their minds as they interact with their family, friends, and acquaintances outside of work.
About the Author: Dolly Penland, President & CEO of Business Results, a PI® and CATIL Certified Partner and Talent Optimization consultancy, works with organizations to help them hire and manage their talent to their highest potential. She specializes in multiple areas including business sales growth, turnover reduction, and leadership development.