U.S. DOC Raises Canadian Lumber Import Tariffs
Date posted
December 8, 2021
Originally Published by: The Toronto Star — December 3, 2021
SBCA appreciates your input; please email us if you have any comments or corrections to this article.
The US has decided to go ahead with a plan to double the amount of duty it imposes on softwood lumber that comes from Canada, based on what provincial politicians and forestry experts are calling unwarranted and unfair allegations.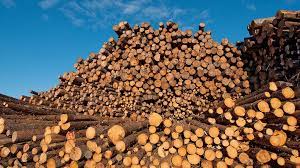 West Fraser does not expect the softwood decision to have any impact on their Alberta operations, said Joyce Wagenaar, West Fraser's communications director.
The U.S. Department of Commerce said on Nov. 24 they are proceeding to impose duties averaging 17.9 per cent, on softwood lumber imported from Canada. The previous rate was 8.99 per cent.
Plain and simple: higher tariffs for our forestry companies is completely unacceptable," stated Nate Horner, Alberta's minister of Agriculture, Forestry and Rural Economic Development in a press release.
Affected Alberta companies will pay between 11.12 per cent and 19.54 per cent on future exports and will be assessed additional duties between 2.15 per cent and 14.92 per cent for exports that were made between Jan. 1, 2019, and today to account for the difference in rates.
The U.S. is a critical customer for us, with 91 per cent ($1.2 billion) of our softwood lumber exports going there. It's estimated that $5.6 billion in softwood lumber duties has been collected from Canadian forestry companies since 2017," Horner stated.
The duty rates announced last week, as part of the second administrative review, will be in effect until the final results of the third administrative review are released, currently expected in August 2022.
The U.S. alleges that Canadian lumber producers dump their product into the U.S. market at a lower price than American lumber companies can because they are subsidized. To raise the price of Canadian softwood lumber and encourage consumers to buy American wood, the U.S. implements these tariffs.