VA Home Builder Forms Modular Framing Partnership
Originally Published by: Builder Online — July 7, 2021
SBCA appreciates your input; please email us if you have any comments or corrections to this article.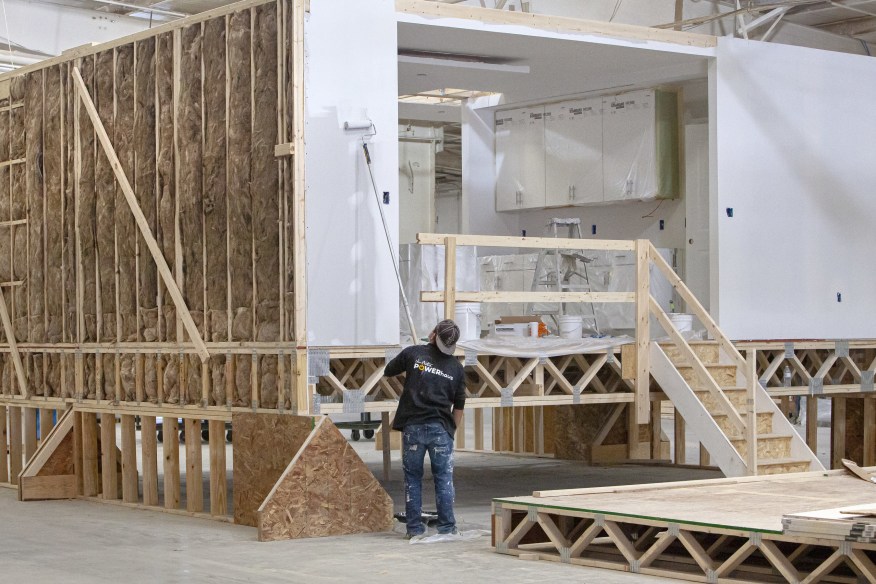 Courtesy Van Metre Homes. Van Metre POWERhaus homes are constructed modularly with little to no wasted materials.
Fairfax, Virginia, builder Van Metre Homes has designed a new series of eco-friendly modular homes in partnership with Joseph Wheeler, professor of architecture at Virginia Tech School of Architecture + Design, co-director of the Center for Design Research, and former HIVE honoree.
The POWERhaus homes, available soon for buyers in Northern Virginia, build on the multiple interdisciplinary modular home projects led by Wheeler over the course of his tenure at Virginia Tech, including the FutureHAUS, winner of the 2018 Solar Decathalon Middle East in Dubai.
Ninety-five percent of the homes' pieces will be entirely fabricated off-site in Van Metre's factory in Winchester, Virginia. Not only is the fabrication process more efficient than traditional building, its factory-precise material needs allow the company to order supplies down to the exact dimension in bulk, greatly reducing waste. "[Modular construction gives] the builder control of a 100% of the job," Wheeler says.
Each of the homes is composed of a series of room "modules," which are outfitted with utilities and technology infrastructure during the factory construction process. Standard high-tech and efficient features include clean energy mini-splits for heating and cooling, electric car charging capabilities, a home energy system that tracks energy consumption, and induction cooking systems. Once all the modules are complete, they are transported to the building site and assembled using Wheeler's "plug-and-play" concept. Solar panel systems allow POWERhaus to achieve "net zero" status.
Kevin Rabil, executive vice president of Van Metre Homes, highlights the homes' appeal to eco- and energy-conscious buyers, especially those looking for a more affordable home option. "We're trying to optimize [POWERhaus] for the end user and make sure that the home performs better," he says.