Why Independent LBM Consolidation is Trending Up
Date posted
September 20, 2022
Originally Published by: HBS Dealer — September 15, 2022
SBCA appreciates your input; please email us if you have any comments or corrections to this article.
He's looking to buy a hardware store.
The "he" is Eric Hassett, a third-generation owner of Hassett Ace Hardware, headquartered in Half Moon Bay, California, a family-owned business since 1957, with five stores in the San Francisco Bay area.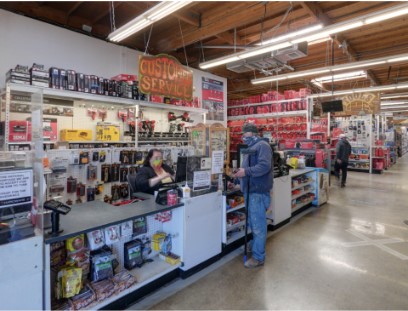 "More businesses for sale than ever before, that I've seen," said Eric Hassett.
Consolidation is the name of the game today.
"The average age of a hardware store owner, over the years, has stayed high," said Hassett, speaking by phone.
There really isn't much succession planning going on these days, said the owner. "The easiest exit path for an owner considering retirement is to sell."
"There are more businesses for sale than ever before, that I've seen," said Hassett, "Crown, Sunshine and Westlake are buyers."
As for purchasing, he said it is significantly safer to go into an existing location. "It's a 'known'. You take a walk-through and do the sniff test and you know."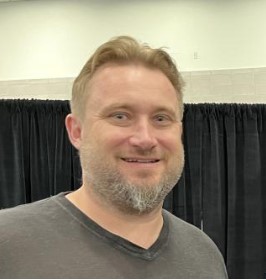 Hardware owner Eric Hassett.
Buying out the owner of an already existing hardware is more predictable for the buyer, and you can assess opportunities, such as the store needing updates, and "you can see distresses where profits can be increased," said Hassett.
"There are strong businesses and successful operations. Better than ten years ago! Today, some retirement age owners might want to get out and about in the post-Covid world – get out and enjoy life again," he said.
The owner identified two big challenges today for an owner looking to buy and be part of the consolidation movement.
"Number one is culture," said Hassett. "You're coming into someone's business. One question you have to ask yourself is: 'Are you going to retain employees?' You might inherit people with duplicate roles. Also ask: 'What are the procedures, the discounts, and the other little cultural things?' And you must be able to communicate your goals and plans," said the owner.
"And culture means both employee culture and the culture of the community you serve."
The second challenge for an owner looking to buy is on the back end, he said. "Getting the data converted correctly. And having the patience to execute your plan ­– expect 3-6 months."
Hassett said if an owner is planning to buy, understand the community. "Ask: 'What am I stepping into?' And determine how customers view you."
He said he is actively looking today to buy in his market – but so are others. "I'm having to expand my market search. I'll be a little cautious, but I've got stuff on my radar."