Video: Why the Housing Market Still Faces Headwinds
Originally Published by: Bloomberg — May 11, 2023
SBCA appreciates your input; please email us if you have any comments or corrections to this article.
US Housing Starts Show Signs of Stabilizing
Last week the Federal Reserve increased rates to more than 5%, the highest level in 16 years and the tenth consecutive hike in a little over a year.
Yet even as the central bank has tried to tamp down inflation and curb demand, the housing sector — one of the more rate-sensitive areas of the US economy — has remained hot with prices barely budging.
In fact, after a brief dip at the end of last year, this year's selling season for US homebuilders has already been stronger than expected.
The stabilization has been fueled in part by homebuilders offering more incentives to get people to move in last year, according to Zonda chief economist Ali Wolf. The deals seem to have worked— so much so that after a brief period of discounting in 2022, homebuilders are raising prices once again.
"It's tricky because now you're having financing seize up to get new homes built, but you're also having builders raise prices again. So the market is operating completely out of whack," Wolf says in the latest episode of the Odd Lots podcast. "You should be seeing demand come down and prices come down, but now you're seeing prices up, but inventory potentially going down."
It's probably not the result that a central bank looking to fight inflation was hoping to see, and it may add to concerns about the long-term availability and affordability of housing in America with house prices now picking up again.
"Builders offered incentives, consumers showed up, the inventory rolled over," she says. "Now you have inventory coming down at the same time that you have sales going back up. Because those homes are being sold through, you then also have builders that are raising prices again. So instead of lowering prices like last year, you have builders raising prices and because demand is stronger."
The below charts from Zonda show how unhealthy the US market remains, even after the Fed's attempts to cool it down.
For one, prices are picking up again after falling slightly in 2022.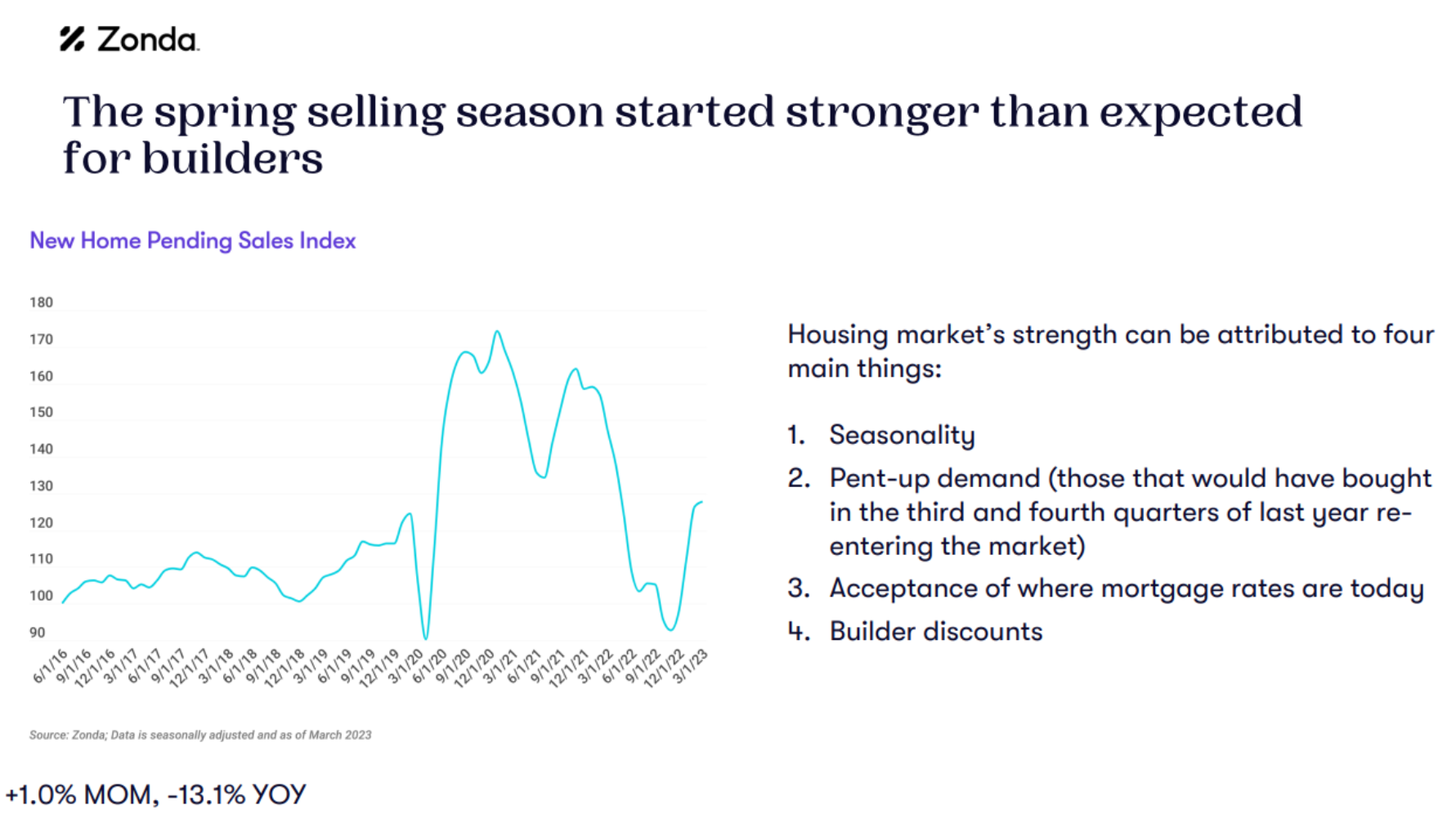 That was helped by homebuilders offering more incentives to get people to move in.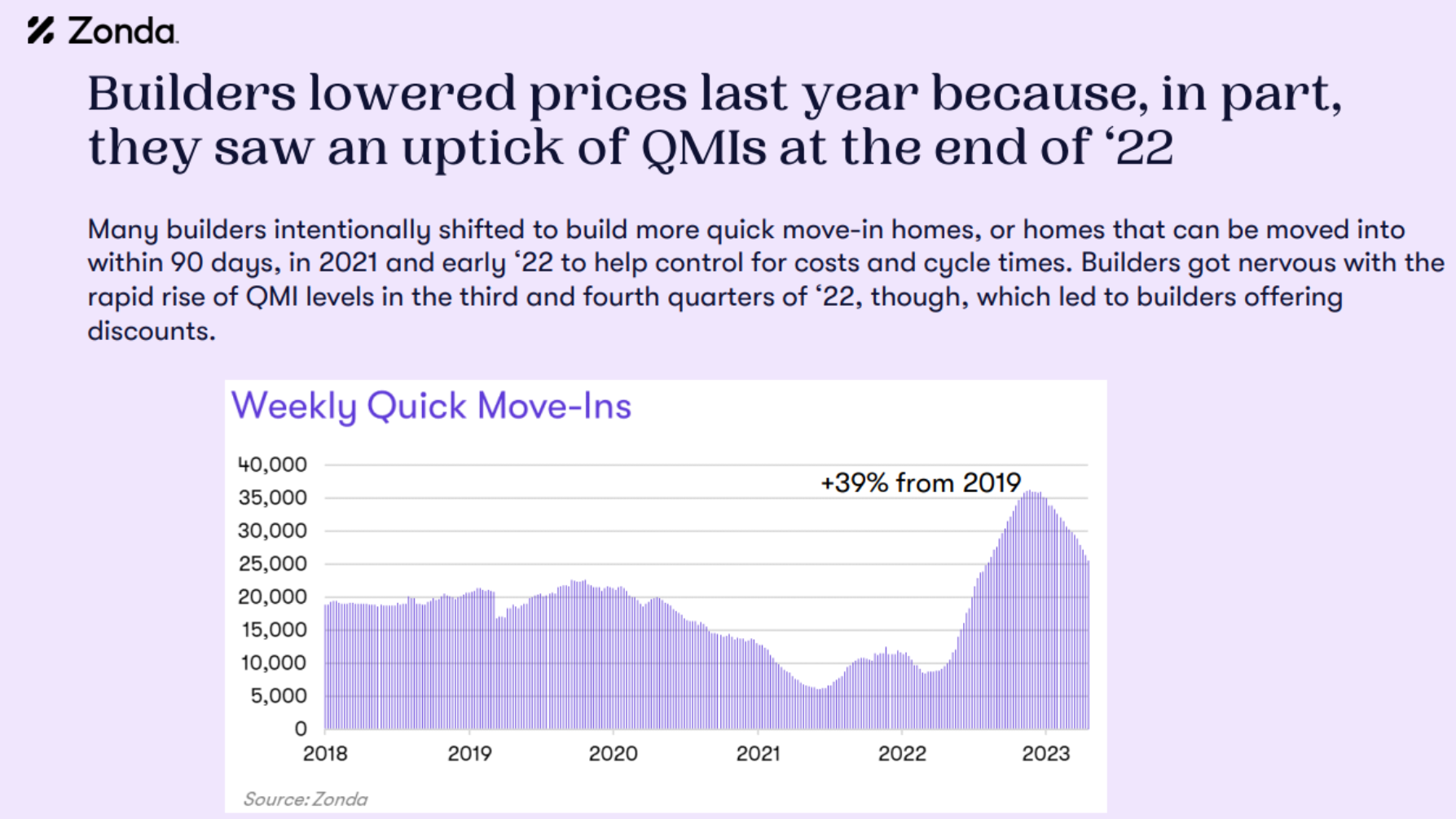 So after a brief respite, many homebuilders have now gone back to upping their prices.
Outside of homebuilders, the market for existing homes remains extremely depressed, thanks to high rates and limited inventory.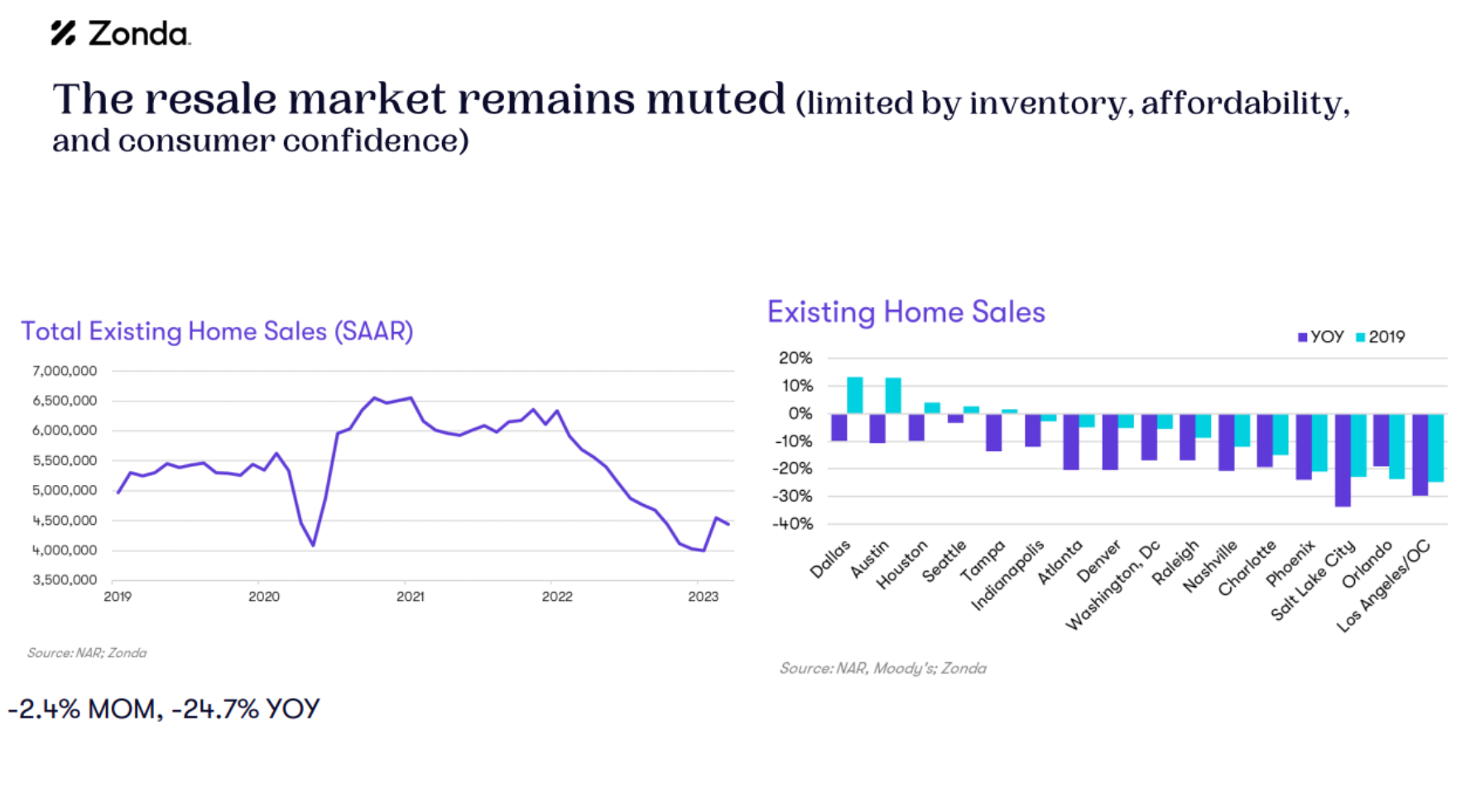 In many of the top markets, housing starts are way down since last year.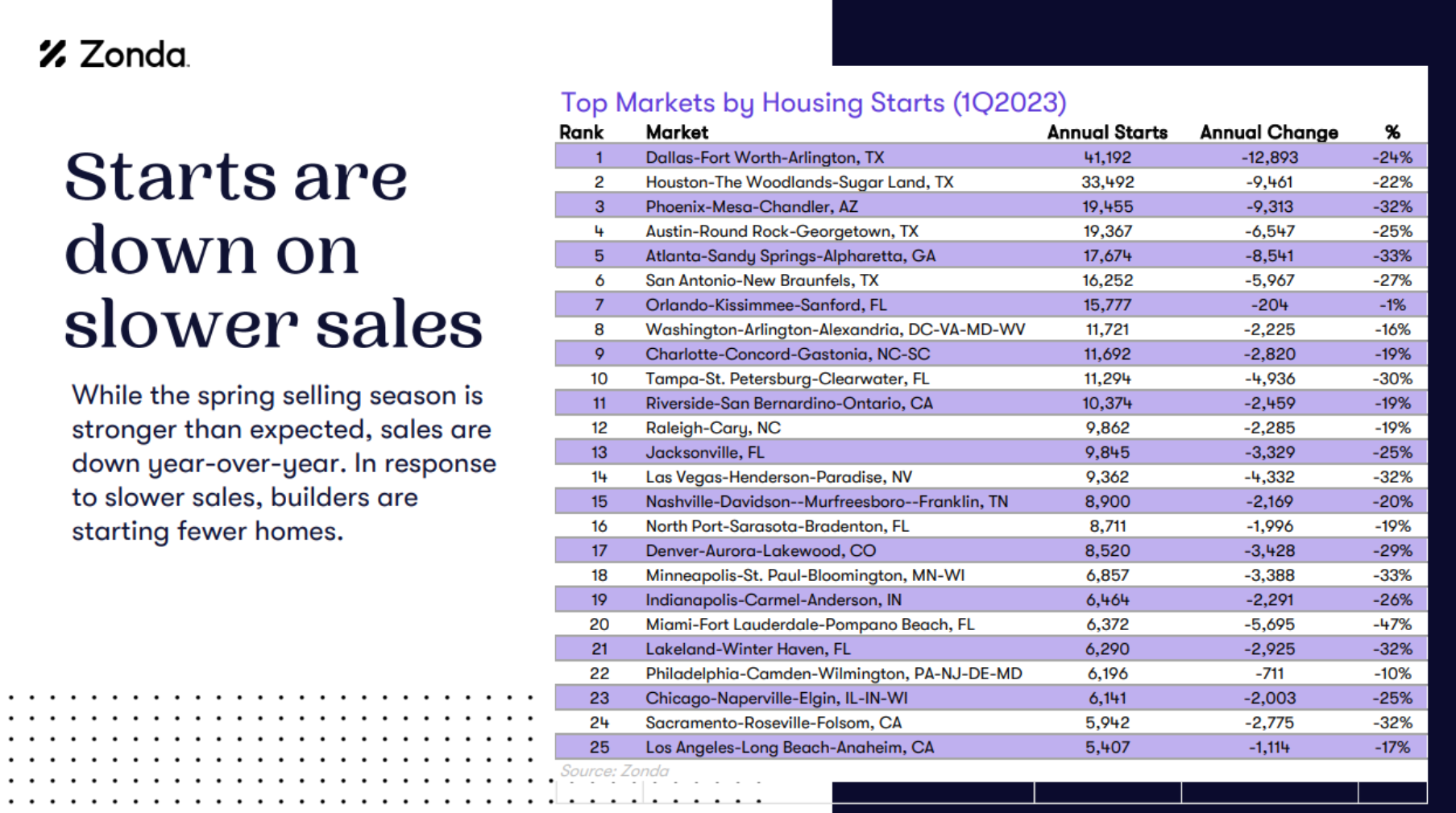 And affordability is much worse than it was in 2019.