Wounded Veteran and Family Surprised by New Home
Date posted
March 21, 2023
Originally Published by: SBCA Magazine — March 21, 2023
SBCA appreciates your input; please email us if you have any comments or corrections to this article.
SBCA was proud to be a part of the latest mortgage-free home reveal by Operation Finally Home (OPFH) in Windsor, Wisconsin. On a cold Midwestern morning, U.S. Army Sergeant Tory Honda, his wife, and two children, drove up to their new home, built by Tim O'Brien Homes. As they got out of their vehicle, it was clear they had no idea they were receiving a gift that will change their lives forever.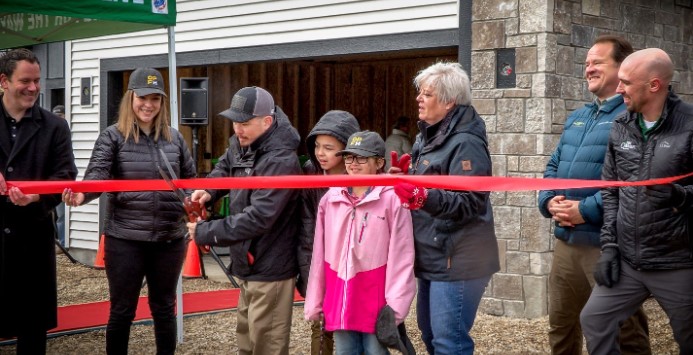 Sgt. Honda served for almost seven years and was involved in combat in Afghanistan and Iraq during four different periods, sustaining very serious physical injuries in combat. He is medically retired because of his severe injuries. He suffers from PTSD, traumatic brain injuries, and he underwent a full leg amputation. He suffers from chronic pain from many of his conditions. He gets along well with a prosthetic leg and no longer uses a wheelchair. Honda was awarded with numerous honors, including the Purple Heart, Afghanistan Campaign Medal, National Defense Service Medal, and GWOT Service Medal.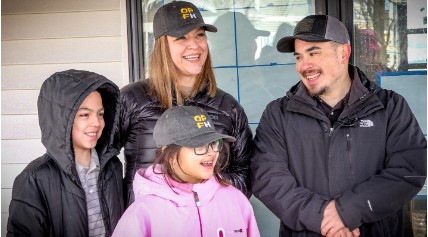 As Honda and his family walked through their new home, their kids excitedly picked out which bedrooms would be their own. They talked with project partners, members of the community, and media, and it was clear they were both grateful and humbled by the generosity of SBCA and its members, Tim O'Brien Homes and their supply chain, and all the partners OPFH brought together to make their home a reality. To view the media coverage of the event, follow the links at the bottom of the article.
Specifically, SBCA donated over $17,000 through the new SBCA Foundation & Endowment, with ear-marked contributions by the Capital Area Chapter of SBCA and several other members who have contributed to OPFH through SBCA. If you'd like to contribute to a future OPFH charitable build project, you can direct your gift through the SBCA Foundation & Endowment, which is a 501(c)(3) organization.
Media Coverage:
WKOW, Channel 27: Veteran surprised with new, mortgage-free home
WMTV, Channel 15: Veteran surprised with mortgage-free home better suited for post-war injuries
WMSN, Channel 47: Veteran, family surprised with mortgage-free home in Windsor