BFS Net Sales Up 83.1% in Q4, Up 132.4% in 2021
Originally Published by: HBS Dealer — March 1, 2022
SBCA appreciates your input; please email us if you have any comments or corrections to this article.
Builders FirstSource reported that net sales for the fourth quarter of 2021 increased 83.1% to $4.63 billion from sales of $3.74 billion in the fourth quarter of 2020.
The Dallas, Texas-based pro dealer and residential construction solutions provider said sales growth was driven by its merger with BMC, BMC, double-digit organic growth, and commodity inflation. Builders FirstSource and BMC finalized their merger at the start of January 2021.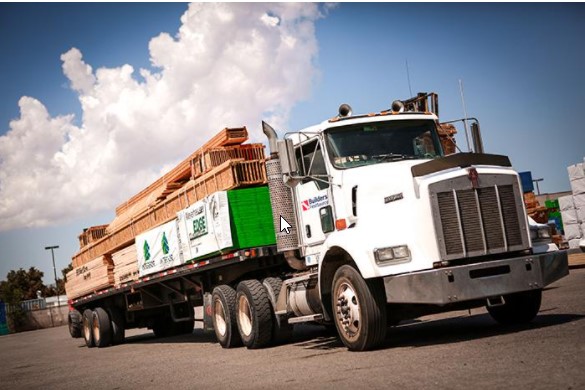 Core organic sales, excluding acquisitions and commodity inflation, climbed 11.7% during the period. Excluding the BMC Merger, acquisitions contributed 6.7% sales growth. Commodity inflation increased sales by 5.3%.
For the full year, sales jumped 132.4% to nearly $20 billion. Commodity price inflation contributed 30.2% to net sales, while core organic sales increased by 20.6%.
Acquisitions completed during 2021, excluding the BMC merger, contributed net sales growth of 5.4%, while the numbers of selling days reduced net sales growth by 0.4%, Builders FirstSource reported.
Net income for the fourth quarter soared more than 216% to $442.5 million. The company's net income increased to $1.7 billion for the year, from a net income of $484.8 million in 2020.
Builders FirstSource operates 565 locations in 42 states, including 47 of the top 50 markets.