Director's Message: Full Speed Ahead
Date posted
September 1, 2022
SBCA accomplished a lot this year, but it's only the beginning!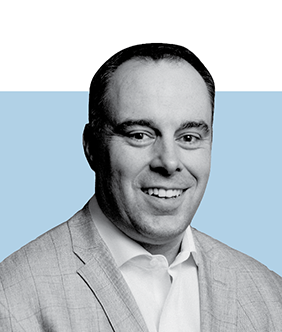 BCMC is a great opportunity to take stock of your business. It is a single stop to evaluate equipment needs, learn from your peers to improve processes and techniques, and reconnect with old friends, whether they are suppliers or fellow component manufacturers (CMs). When I was a CM, I always looked forward to BCMC for its educational sessions. No matter the status of the economy, I would learn methods for improving my business that made an immediate impact, that I could take home. The show floor always allowed me to stay abreast of the latest equipment available to the component industry as well as the changes available with the various software platforms.
Now as SBCA's Executive Director, I view BCMC as a completely different experience. It represents a full year's worth of effort from our BCMC Committee, SBCA Board, and SBCA staff. Our association is incredibly fortunate to have such great volunteers, staff, and trade partners to rely on to produce a world class event. Every detail is meticulously reviewed throughout the year, whether it's the color combination of the aisle carpet with the piping and drapery, the show floor layout, or the speakers, their topics, and slide decks. BCMC is the culmination of so many people working together and dedicating themselves to a great attendee experience, and we are all beneficiaries of that work!
BCMC also offers a great opportunity to check in on the various efforts of the association. SBCA's staff is constantly working to improve every aspect of the association. Our group has successfully implemented a culture of continuous improvement, always looking to add value to our offerings for our CMs, framers, and associate members. Some of the changes and improvements are incremental in nature, taking time and extensive planning to implement. Others are swift and improvised, taking advantage of opportunities as they present themselves. The past year afforded SBCA both swift-acting opportunities and long-term investments to the betterment of SBCA and its members.
In March, SBCA learned of an IRC code change proposal that carried a significant potential to alter the methods in which CMs operate within their markets. SBCA led a coalition of industry organizations and experts to push back on the change proposal and successfully urged the panel to express disapproval at the Code Action Hearings in Rochester, NY. SBCA worked with leaders from TPI, NAHB, code officials, and our member companies to analyze the proposed changes and develop an action plan to ensure CMs were not harmed due to unintended consequences.
Similarly in June, SBCA was invited by NAHB and HUD to participate in the Innovative Housing Showcase (IHS). This event promoted systems-built housing on the National Mall in Washington, DC. While SBCA became aware of IHS just weeks before the event, our staff quickly jumped into action and worked with SBCA and NFC leaders to secure donations of components, materials, and construction/deconstruction labor to build a two-story, fully-framed structure in our nation's capital. Throughout the three-day event, attendees were amazed at the speed at which the structure went up (9 hours, with a crew of 10), as well as the quality of the structure using offsite construction techniques. Officials from HUD and NAHB walked through the structure multiple times, further strengthening the relationship between our organizations. This was one of SBCA's first forays into market development efforts, drawing attention to the incredible products our members are responsible for manufacturing.
This year also saw the culmination of a yearlong effort to transform in-plant quality control techniques from a largely paper-based procedure to an electronic process capable of capturing data, improving overall manufacturing quality, and improving the efficiency of the inspection process. Digital QC is now fully functional and available to all SBCA member CMs at no cost! SBCA collaborated with Q4Us, a software development company based in Finland, to completely rewrite the tablet-side code. This rewrite resulted in a much more reliable and responsive program that is now available across multiple platforms (Windows, Android, Apple). Beyond the tablet-side programming, Q4Us also led an effort to completely rewrite the server-side code. The server software is now much more responsive on all fronts and allows SBCA to rapidly scale its infrastructure to support Digital QC. CMs can now fully experience Digital QC. I highly recommend that your company engage this innovative new QC solution.
SBCA staff has been engaged behind the scenes in migrating our Electronic Jobsite Package solution to a more stable, scalable solution that will allow SBCA to expand this service to additional CM users. Electronic Jobsite Packages enable CMs to engage with all of the information and protections paper Jobsite Packages allow, but in a more flexible format that ensures that proper groups are receiving the information via email. Beyond this, we are continuing to migrate additional SBCA digital properties to new platforms that are scalable and more resilient, requiring less staff time to manage, further driving efficiency for the association.
Another consistent effort SBCA has been working on is its membership. Gene Frogale, SBCA's president, has done a great job focusing our staff and membership committee on increasing CM, framer, and associate members. Over the last year we have added 90+ members and continue to work to increase that number. With all the consolidation that has occurred in the industry over the last several years, it is imperative that SBCA maintains its focus on driving membership to ensure we represent as many industry participants as possible. If you are interested in membership or know someone who would benefit from being a member, let us know. We will actively recruit you or them to join SBCA!
The year ahead should be just as exciting as the previous one has been. We will be implementing our updated Strategic Plan, which will guide us from 2023 to 2025 with a fresh perspective driven by our members' desires and needs. In addition, we will complete work on our Component Industry Financial Training program that seeks to encourage CMs to focus on their financial performance in new ways. SBCA will also continue to update and modernize its educational programs and learning management system that deliver content. Above all, SBCA will continue to work to drive additional member value to CMs of companies of all sizes, as well as our framer and associate members. Rest assured your association is in great hands and is working hard to further drive our industry forward with No Slowing Down!
Author: Jess Lohse, Executive Director