Don Thiel's Mega-Plants
Date posted
January 5, 2023
Founding Fathers of the Truss Industry, Part 3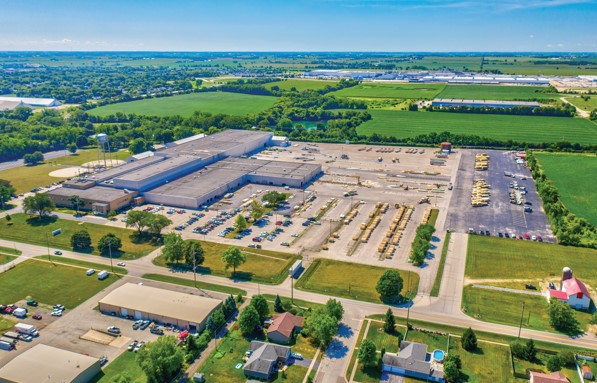 Little is known about the world's largest truss plant, and that's just how the late Don Thiel wanted it. But it's worth learning how he built that mega-plant and grew a prospering company. His son, Ken Thiel, agrees there is much to learn from his dad. He credits his father for instilling a "customer is king" focus throughout his 65 years of carpentry contracting and 45 years of component manufacturing. All the while, like everyone involved in homebuilding, he fought multiple recessions. But, unlike most others, he also had to contend with collective bargaining. When both the economy and union relations were at their lowest ebb, Thiel brought about a remarkable breakthrough, securing the future for his family-oriented enterprise. To that end, it's important to start where he did: with his family.
The Thiel Family
Don and his brother Robert learned carpentry from their father Jacob, and began their business, which they named R&D Thiel (after their first initials), in the Chicago suburbs in 1955, the same year that Cal Jureit invented the truss plate. They were soon joined by their brothers Thomas, Gerald, Allan, and Harry. Together, they grew R&D Thiel in concert with the rapid expansion of Chicago, which was, at the time, the second largest metro area in the nation with the busiest airport in the world. Over the first 15 years, their market area gained a million people and R&D Thiel quickly became the largest union carpentry firm in the country.
R&D Thiel's success was based on tackling projects of all sizes, being involved in all types of construction, and by providing the most responsive service. The larger projects provided an opportunity to precut materials and prefabricate components onsite. That experience made them more amenable to buying factory-built wood trusses as soon as they were introduced by Hines Lumber and Imperial Components (owned by future SBCA president and Hall of Famer, Dave Chambers). To further facilitate their ease of use, Don didn't hesitate to purchase high lifts and cranes. His was among the first carpentry firms to create specialized crews led by master carpenters for framing walls and roofs, installing decks, and performing inside work.
What became a Thiel trademark was the ability to quickly and accurately quote upcoming projects, which he perfected by recruiting highly responsive estimators (and later, component designers), hiring purchasing pros, and by being an early adopter of computerization. With these capabilities in place, Thiel was able to increase his focus on larger, more professional builders, whose work was steadier and better organized.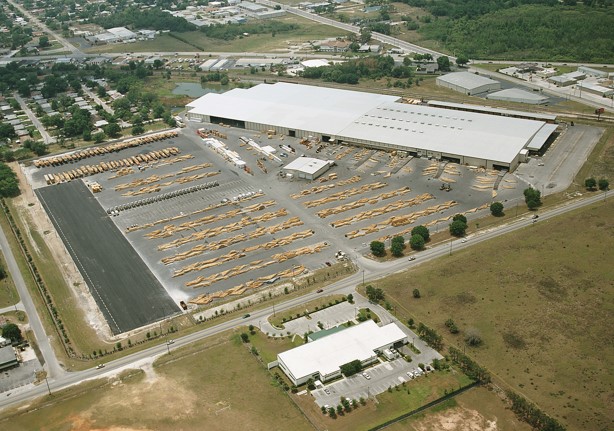 Following the Work
By the early 1970s, Chicago's population growth and housing construction slowed considerably, and the region fell into a recession in 1973. At the urging of several customers with Florida connections, Don reluctantly went to South Florida with several of his superintendents. There they encountered street after street of unfinished homes with wavy tie beams and out-of-square block walls. This led Thiel to initiate a residential shell contracting business, which he named Carpenter Contractors of America (CCA), that provided the entire exterior structure of each house, including foundation, block walls, and roof systems. He quickly learned from fabricators like Dade Truss, who had been at it for 15 years, that even the most complex roofs could be trussed. That knowledge would pay dividends for CCA.
Don continued to travel back and forth to Chicago, and in the mid-1970s began an effort to gain control of his supply sources. That led him to establish a large building supply yard in Addison, Illinois, 15 miles South of his Palatine manufacturing headquarters. There, he continued his practice of securing a large inventory of materials, but now was able to take ownership of them, rather than rely on brokers or futures contracts. He also began the practice of storing the bulk of materials indoors. That would also become a Thiel trademark, and a key factor in boosting service levels, timeliness, and margins.
The Addison yard also enabled Don to build his own components, which prompted him to inform his main supplier, Dave Chambers of Imperial Components. Years after the fact, Chambers recalled his incredulous response when Don calmly told him he would quit buying trusses after January 1, 1976. Chambers stood up to Don, recounting the service rendered by his brother Henry (later the founder of Chambers Truss), and Don Hershey (who would also become an SBCA president and Hall of Famer). He then confidently predicted that Don would be back at his door early in the new year. Unfortunately, Imperial Components had to survive a long, cold winter (and many thereafter) without R&D Thiel's business.
By 1980, Chicagoland housing starts had fallen below South Florida's for the first time. Don realized that he was now framing enough houses in Florida to support a truss operation and that prospects were brighter there. He moved his two roof truss tables and a floor machine from Addison to a dirt field in Pompano Beach, which his carpenters quickly overtaxed. Later, he relocated to a larger building in Pompano Beach, but again maxed out his production and had to send overflow work to a local supplier, Production Truss & Fabrication. In 1983, he started another carpentry division four hours away in Tampa, Florida, and over the rest of the decade continued to follow major builders across the state.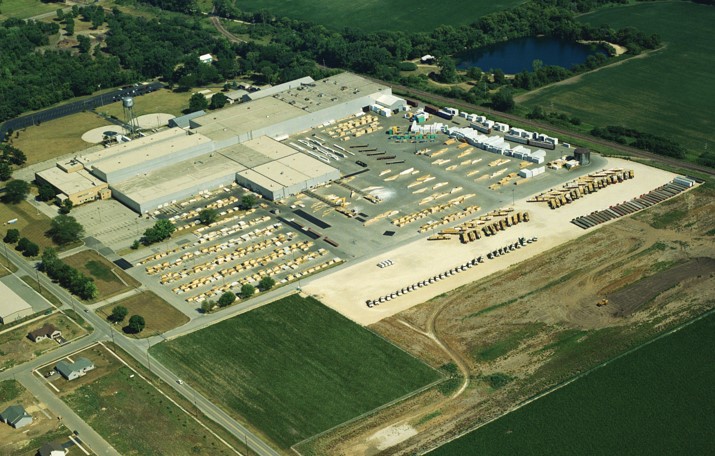 Unprecedented Expansion
Don Thiel's greatest triumphs were yet to come and were the result of his bold bet that the housing recovery would be strong and sustainable. Supporting that strategy was the stark reality that less units of housing were built in 1990 than in 1955, the year he started, yet there were 100 million more U.S. citizens who needed them. It was a market opportunity not unlike the one the industry faces today. In any case, he commenced an unprecedented three-market expansion over the next 15 years, at a pace that dwarfed the activity of his competitors.
Don's first feat was the purchase in 1992 of the 160,000-sq.-ft. former Scotty's facility on 54 acres, located near the center of the Florida building boom, with close access to the Tampa, Orlando, and Jacksonville markets. He moved his truss operation there, but kept his corporate headquarters, sales force, and design staff in Pompano Beach and retained his support staff in Tampa. In 1995, he expanded again to Southwest Florida with a carpentry and, for the first time, a concrete operation.
Don's second feat was in 1996, with the purchase of a 10-acre under-roof manufacturing building on 45 acres in Belvidere, Illinois. This location, like Winter Haven's, maintained excellent access to existing business, but was also a gateway to new markets, such as Madison, Wisconsin, only an hour away. Don moved his Addison operation to Belvidere, where he reestablished his component manufacturing operations, and massively increased his material inventory.
Don's third feat, instigated by his son Ken in 2000, was his entry into the fourth largest homebuilding market by purchasing Triangle Building Supply's four-year-old truss plant on 40 acres in Fayetteville, North Carolina. This location, within two hours of Raleigh-Durham, Charlotte, Greensboro, and Myrtle Beach, was ideally suited to boost the company's national homebuilder sales. And like Thiel's other two sites, this location had plenty of room for expansion.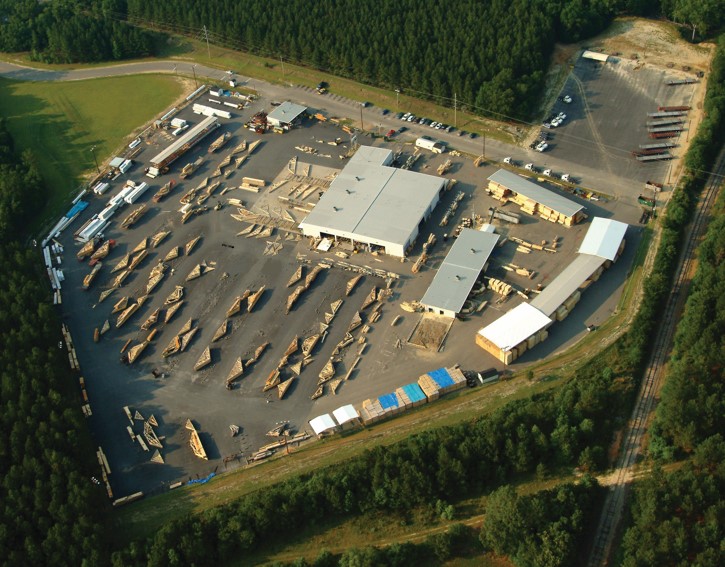 Weathering Multiple Challenges
In 2006, near the end of a 15-year housing expansion, CCA/R&D Thiel had become a national powerhouse. Winter Haven had been tripled, Fayetteville had been doubled, and Belvidere was cranking out large volumes of components, including floor panels (cassettes). All seemed well during these years, except in Chicago, where R&D Thiel's customer base had been transformed from local builders to the nationals, who solicited new bids every quarter and lacked the loyalty Don had previously enjoyed. In this competitive environment, which intensified as business declined, paying the union scale of $40 per hour was no longer sustainable.
This crisis was deeply unsettling to Don Thiel, since it threatened his 50-year strike-free relationship with the Chicago Carpenters Union. As he sought resolution, sales continued to crater, and lenders began to limit his business from needed working capital. When only the boldest of actions could save the company, Don engineered a masterstroke with his creditors and the Union. This involved holding off the banks by filing for bankruptcy, while granting lucrative one-time concessions to the Union. In return, he obtained wage concessions from his plant workers' union and an open shop in the field, enabling his emergence from bankruptcy in 2011 with his remarkable enterprise largely intact.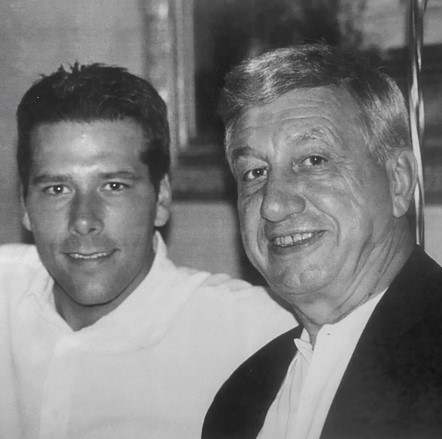 Ken and Don.
It is fitting that Don Thiel was able to witness the return of normality and the resumption of growth of his company prior to the completion of his 65-year tenure. And since, as his son Ken observed, "He led by example and really created a family atmosphere in all divisions," it was crucial that he leave the business in the right hands. He worked diligently to find the right partner, even as the pandemic commenced. Fortunately, in October 2020, Kodiak Building Partners emerged as a company that Don believed would be, "…staying true to our family-business culture…caring for our employees and valuing everything that they each bring to the table." He retired soon after.
Unfortunately, Don's retirement ended in April 2021, with his untimely passing. His son, Ken, reflected, "My father was a humble and determined man who started with the customer being first. He would be very proud of his team and all that they are continuing to do to keep his legacy alive and customers happy." Even though Don Thiel was one of the most private figures in the industry, his remarkable life's work deserves belated acknowledgement. No other founder gave what he gave and built what he built, as evidenced by that magnificent structure in Winter Haven, Florida.
Today, his life and legacy are still instructive to all component manufacturers in that taking calculated risks, seizing every opportunity, and being willing to operate outside of one's comfort zone are all important aspects of growing a successful business.
About the Author: Joe Kannapell began his career in the truss industry with Hydro-Air Engineering over 50 years ago. His final promotion to Senior VP of Sales at MiTek reflected his life-long commitment to serving component manufacturers and bettering the industry. In retirement, Joe isn't slowing down. One of his passions is to record and preserve the history of our industry. This article is the first installment in a series he plans to write on some of the industry's founding fathers that he knew well. If you'd like to contribute to this effort, please reach out to us at media@sbcacomponents.com.