Getting a Helpful Perspective
SBCRI's virtual third-party quality assurance approach offers efficiency and value.
In the 1960s, the Truss Plate Institute (TPI) determined that it was important for the component manufacturing industry to have a product quality standard to ensure every component manufacturer (CM) was producing a good product and competing fairly in the market. From the industry's inception in the 1950s until the present, an overwhelming amount of testing has been conducted on metal-plate connected wood trusses, which has supported this approach to verifying truss performance quality.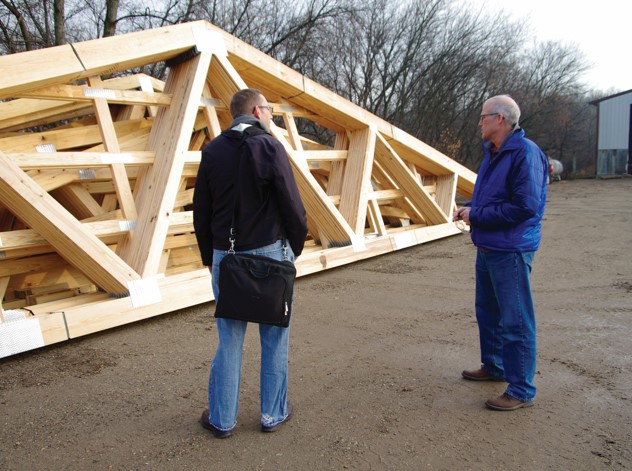 As part of its standard, TPI developed a process by which in-plant Quality Control (QC) inspections can periodically be audited by a third party. It was known as quality assurance (QA), and was administered by TPI for several decades. However, in 2017 SBCA and TPI began re-evaluating and realigning the goals of each organization. Both groups agreed they should be responsible for any activity that directly affects its membership. Since third party inspections of trusses directly affected CMs, transferring the management of third-party QA to SBCA made sense. In April, 2018, SBCA's subsidiary, SBCRI, took over day-to-day management of the program.
Today, SBCRI supplies third-party QA to 269 CM locations across the U.S., with more than half (146) participating in SBCA's in-plant Digital QC program. The success of Digital QC has given rise to Digital QA and virtual inspections.
Bolstering QA Verification
From day one, SBCA sought to tailor the QA audit process to not only adhere to the TPI standard, but also better fit the data management needs of CMs while maintaining a third-party process. The shift is a subtle one, but going forward, SBCRI's QA process was intended to not only provide third-party verification, but also to supply better management tools and guidance to CMs so they could get the most out of their in-plant QC programs.
Digital QC makes all the inspection data instantly available to anyone who needs it, including the QA inspectors. This means QA reports and meaningful analysis can be in the hands of company management much more quickly.
One important step SBCRI took was to become accredited under the ISO/IEC 17020:2012 standard. This accreditation under ANAB ensures SBCRI adheres to well-defined requirements governing everything from how inspections are conducted, how records are kept, and how CM audits are done. Each year, ANAB conducts a thorough audit of SBCRI to ensure it is adhering to the ISO/IEC standard in every regard. "They go through all our paperwork and review our correspondence with CMs. They also sit in on a QA inspection to verify we are doing everything correctly," says John Arne, general manager of inspection services at SBCRI. "That audit provides verification we are operating as a third-party."
COVID Jumpstarts the Process
During the COVID epidemic outbreak, travel ground to a halt, as did in-person QA inspections. "However, because our industry was deemed essential, component manufacturing didn't stop," John explains. "That forced us to quickly pivot to conducting virtual QA inspections."
But what was born out of necessity quickly illuminated the possibility of greater efficiency in the QA verification process, not to mention the cost savings possible through less travel. The fact that COVID prompted rapid advancements in virtual meeting software platforms, as well as their capabilities, further solidified virtual QA inspections as a viable option going forward. "Between virtual platforms like Zoom and Microsoft Teams, and tablets being more common in the production area, you suddenly could do a thorough QA inspection from almost anywhere," says John.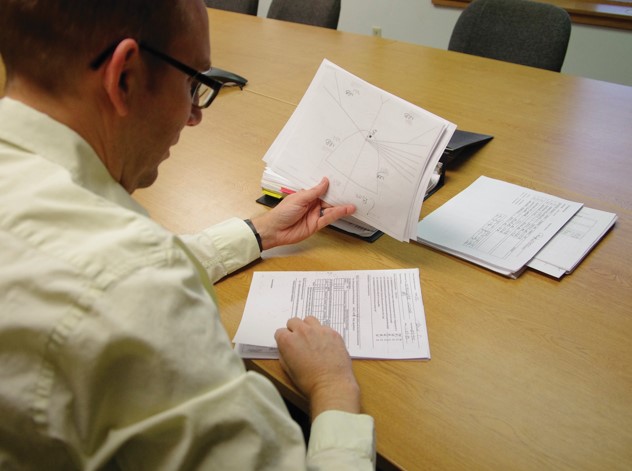 Digital QC Strengthens Virtual Approach
It didn't hurt that the in-plant QC inspection process quickly advanced to a viable digital platform as the country emerged from the COVID lockdown. "Plants certainly don't need to be using SBCA's Digital QC program to benefit from our virtual QA inspection approach," John goes on to say. "However, if they're using Digital QC, it does make the process even more efficient and they'll get more out of the QC data they're collecting."
The reason for this is simple. Digital QC makes all the inspection data instantly available to anyone who needs it, including the QA inspectors. This means QA reports and meaningful analysis can be in the hands of company management much more quickly.
"The TPI standard requires that CMs conduct at least three QC inspections per set-up location per shift each week," says John. "If they're enrolled in the Digital QC program, they can log hours worked for each set-up and it will immediately determine how many inspections they need to conduct. If they're new to the program, we can then guide them in the right direction."
Starting the Third-Party QA Program
"If a company has been doing its own QC program, we can accept their paperwork and get them up and running pretty quickly," John explains. "If they haven't been doing in-plant QC inspections, we can guide them through how to do inspections. The Digital QC program is very intuitive and that makes getting started very easy. Then we hold a virtual call with them after two weeks and provide feedback about anything they may need to do differently."
When it comes time for a virtual QA inspection, an SBCRI inspector will typically provide notice a few days ahead of time. "If they're doing Digital QC, we'll go through the prior two weeks of QC inspection ahead of time and ensure they're doing everything properly," says John. "The call can go a lot quicker that way."
Once the review is complete, the QA inspector typically asks to be taken on a tour of the yard using a mobile tablet. "We look at their lumber and truss bundles. We review their storage practices and watch the truss assembly process," John explains. "Once a year, we will also ask them to conduct a QC inspection in front of us. All of this is meant to give us an opportunity to review what they're doing and discover opportunities where we might be able to help them improve."
A Larger Perspective
For roughly $1000 per year, SBCRI's third-party QA program provides personalized, in-depth feedback on a CMs investment in their in-plant QC process. "Inspectors go through a lot of plants each quarter," John continues. "These range from small, family-owned plants to large, sophisticated operations. We can provide guidance based on what we see in other operations. No matter what issue they face, there's likely a solution or approach we've seen in another plant that could help. You can't get that level of feedback from anyone else."