Haider Wins SBCA's March Madness Bracket Challenge
Originally Published by: SBCA Magazine — April 5, 2022
SBCA appreciates your input; please email us if you have any comments or corrections to this article.
Congratulations to Anne Haider at WB Components in Edgeley, North Dakota, for winning the first annual SBCA March Madness Bracket Challenge! She narrowly edged out 'Craig's Pic', 1140-1110, as the only two entrants to correctly pick Kansas as the tournament victor.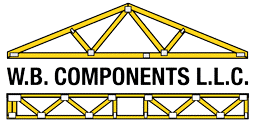 "I don't follow basketball throughout the season, and I'm glad I could represent that group in winning the challenge," says Anne.
Thank you to everyone who signed up and submitted your bracket of winners. Hopefully, it brought a bit more fun to the tournament over the past two weeks.