How Project Bidding Has Become High Stakes Gambling
Originally Published by: Construction Dive — March 4, 2022
SBCA appreciates your input; please email us if you have any comments or corrections to this article.
When Providence, Rhode Island, architect David DeQuattro bids on a new office building project, he's rolling the dice. But it's a crapshoot in any city.
Odds are steep that no bid will hold up in the face of 40-year inflation peaks, labor shortages exacerbated by COVID-19 and retiring workers and delivery delays of up to two years.
Every bid is a bet against a "three-headed inflationary dragon," said DeQuattro, owner of RGB Architects Corp., which has been in business 76 years.
Recent government data backs that up. The Producer Price Index for construction climbed 22% last year. Eye-poppers ranged from 42% for fabricated structural metal products, 87% for iron and steel and 127% for steel mill products.
Softwood lumber prices spiked almost 24% in December alone.
Despite a surprisingly strong U.S. January jobs report, nonresidential construction employment fell by 9,000 workers in the heavy and civil engineering sectors as an aging labor force retires or quits.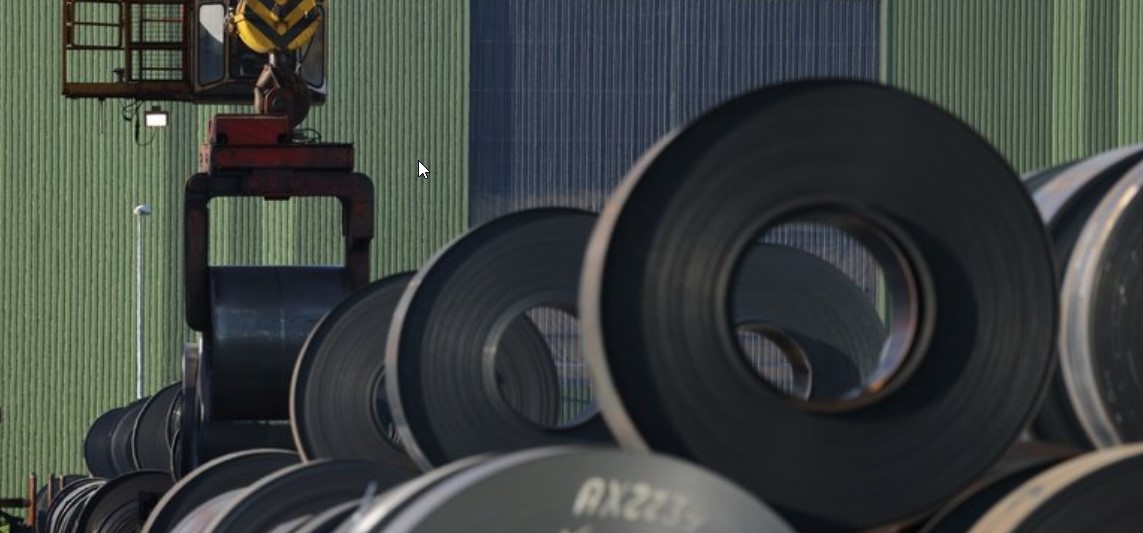 Sean Gallup via Getty Images
The construction unemployment rate rose to 7.1% vs. 4% across all industries, the Associated Builders and Contractors reported last month.
And the third wild card: supply-chain snafus make it harder to count days to completion or shareholder profits.
"Construction management and supervision has always been fast-paced business but the supply chain crisis has made it even more difficult to manage, has increased stress and pressure on project teams and tested our resilience," said Tony Cingoranelli, a chief estimator for Adolfson & Peterson Construction, based in Minneapolis.
He said the company has become "more selective," pursuing projects it is confident can be successfully completed.
Adolfson & Peterson, he added, will start "project procurement earlier than we ever have before, research alternate materials and partnering with our subcontractors and sharing the project vision early on so we have an army of resources to cement the project's success."
Watching interest rates
Of course, not everyone is chagrined.
The Cumming Group in Los Angeles, a nationwide project and cost management services consultancy, is seeing a "settling down" of pricing and a reduction in the inflation rate "in most materials and commodities in 2022. In fact, we're already seeing a moderation of price spikes," said Mark Fergus, executive vice president.
Interest rates, however, could be a gamechanger.
"If they increase, it will have a greater inflationary impact on materials and labor," Fergus said. "Meanwhile, it may take up to two years for the supply chain to settle down."
Meanwhile, more time means more risk.
The office buildings DeQuattro designs typically take 14 months, during which costs could rise 10% to 30%.
"We buy the components now and store them somewhere or we use different components," he said.
It's almost a must. Historically, DeQuattro said, a steel fabricator gave a contractor a price and told him, "'I'll hold my number for three months, six months, but now the price may go up tomorrow."
Higher costs
If the rate of inflation continues, it could choke off construction spending.
"Construction service delivery costs — the inflation in material prices like copper, aluminum and energy — have been skyrocketing," said Anirban Basu, chief economist for Associated Builders and Contractors in Washington, D.C. "These higher costs are not only limiting the project's upside rate of return, but they are persuading owners to either forgo construction or delay the start of construction."
The economist pointed to Intel's recent decision to invest $20 billion to build two semiconductor fabrication plants in Ohio to combat the global chip shortage.
Basu believes high materials prices will fall in the "near term," but when that happens is anyone's guess. And Russia's incursion into Ukraine could raise the stakes for many industries, including the risk of cyberattacks.
But the clear and present danger is the lack of skilled workers.
"The construction industry has been plagued with a lack of talent in the skilled trades for a long time, and it's been difficult to get projects done on time and on budget, even in the best of circumstances and that was pre-pandemic," Basu said. "Now, you have retiring older workers who were the best and most productive construction employees, who took shop in (junior high and) high school, classes that have been weeded out."
Staring down the "three-headed inflationary dragon," contractors like DeQuattro fear lack of talent may prove the most deadly.