Is Your State Ending COVID-19 Unemployment Benefits?
Originally Published by: Construction Dive — May 24, 2021
SBCA appreciates your input; please email us if you have any comments or corrections to this article.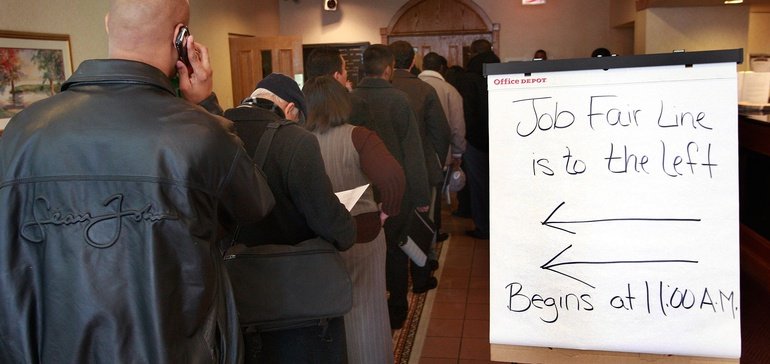 Scott Olson via Getty Images
Dive Brief:
Montana Gov. Greg Gianforte will end the state's participation in federal pandemic-related unemployment benefit programs by the end of June, making it one of the first states to fully opt out, according to a

press release issued

by the governor's office. In addition, Gianforte has also proposed paying a $1,200 return-to-work bonus.
Effective June 27, Montana will no longer issue supplemental $300 weekly payments under the Federal Pandemic Unemployment Compensation program and will no longer participate in the federal Pandemic Unemployment Assistance and Mixed Earner Unemployment Compensation programs, which also fund supplemental payments to jobless residents.
Workers who have active unemployment claims as of May 4, 2020, and who accept a job offer in any industry will receive a $1,200 bonus after their fourth full week of employment.
Dive Insight:
Other states are also cutting off federal pandemic benefits, hoping that their unemployed residents will head back to work. As of Friday, May 21, according to CNBC, at least 21 other states are getting ready to opt out of the FPUC's $300 per week supplemental benefit.
Between June 12 and July 10, the following states plan to terminate all benefits other than what they typically provide:
Alabama
Alaska
Arizona (including

$1,000 and $2,000 bonuses for part- and full-time positions, respectively)

Arkansas
Georgia
Idaho
Indiana
Iowa
Mississippi
Missouri
Montana (including bonuses of $1,200)
New Hampshire (including

$500 and $1,000 bonuses for part- and full-time positions, respectively)

North Dakota
Ohio
Oklahoma (including bonuses of $1,200)
South Carolina
South Dakota
Tennessee
Texas
Utah
West Virginia
Wyoming
Gianforte said in his announcement that "the vast expansion of federal unemployment benefits is now doing more harm than good" and that workers need incentives to reenter the workforce.
In an information bulletin, the Montana Department of Labor and Industry said that many of the Montana residents that have been receiving benefits under the federal programs have been able to make as much or more money than they would by going back to work.
Construction work was declared an essential service, so workers there made more than they would have if they stayed home and collected unemployment, the Montana Contractors Association said in a news release in support of Gianforte's actions. General construction laborers in Montana make an average annual salary of $52,000, while apprentices make an average of $58,000 a year after graduation.
David Smith, executive director of the MCA, told Construction Dive that in general, the governor's program will return people to work. Attracting any of those workers will be good for contractors in the state.
"When you're in a situation where you're turning down work because you don't have enough crews, you'll look for anything that you can grab onto," he said. "If another 100 people choose to go into construction, it's still going to be great."
Smith said the state's construction industry has seen plenty of opportunities in educational, large-scale residential and institutional work, like airports.
"We have seven commercial airports in the state, and [from] 2019 to today, all of them are building either new terminals or doubling the size of their terminals," he said.