Remove the False Barriers
Date posted
November 22, 2021
"Be brave," says Tony Acampa, technical team leader for Shelter Systems Limited. "You can be the one to champion a positive culture change in your workplace. Know that you are not alone in wanting to see that change happen, and if you start down this path you will find others willing to join you."
BCMC Session: Production vs. Design: Increasing Positive Communication
Speakers:
Zach Shepherd, Operations Manager, Engineered Building Design, L.C.
Tony Acampa, Technical Team Leader, Shelter Systems Limited
sbcacomponents.com/bcmc2021-sessions
The message Tony and Zach Shepherd, operations manager for Engineered Building Design, L.C., brought to their presentation at BCMC was not just one of hope, it was of results. "I actually agreed to give this presentation not because I was an expert in it but because I knew Tony was," says Zach. "I wanted to learn from him and have a reason to force myself and our company to enact a culture shift."
The goal was simple: dispel the false barriers that employees perceived exist between the design department and the production floor. "I wanted to foster an open dialogue between my designers, sawyers, truss lines, wall panel lines, and material handling teams," says Zach. So, he started holding Thursday afternoon meetings with a representative from each of those teams. "One of the first lessons I learned was that you needed to require a supervisor to be there at every meeting to ensure there was buy-in from everyone, and to make it clear our company was committed to listening and making necessary changes," says Zach.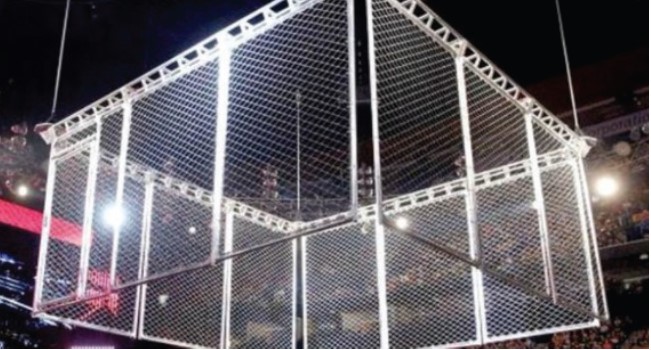 Working out differences between your design and production teams shouldn't require one of these.
Tony points out that the individuals on each team have the same goal to put out a good product and make the company successful. Building strong lines of communication between these two departments, which traditionally find themselves at odds when something goes wrong, goes a long way toward fostering an environment where the truss designs are "production-friendly," because the designers understand the constraints of the manufacturing process, and the quality is high because the production teams better understand the critical importance of things like connector plate sizes and orientations.
"Since we implemented these weekly meetings we have definitely seen our designs improve," says Zach. "Our quality has also improved, which has made the investment worthwhile."