The Magic at BCMC
Date posted
November 3, 2022
Educational opportunities abound at the show and continue throughout the year
I've worked behind the scenes at BCMC for all but two shows since 2004. Without hesitation, I would say that this year's BCMC was by far the most fun for me.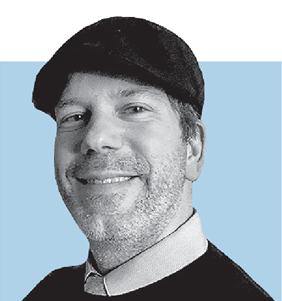 Maybe it had something to do with excitement about the attendance growth between 2021 and 2022 (over 50 percent!). It could have been about the almost 800 people who showed up to hear Emmitt Smith share his powerful life and business lessons (page 14), or the 500+ attendees who gathered to hear the economic forecast from Zonda's chief economist, Ali Wolf, who is as genuine and sincere off stage as she is confident and engaging on it. It also could have been the 250 people who participated in the Industry Roundtables and spent meaningful time brainstorming how to attract more women to the industry.
All of these elements contributed to an invigorating atmosphere, but for me the real enjoyment was in the education sessions. Things were done differently this year: we reduced the number of concurrent sessions from four to two; we moved the sessions into the afternoon in order to leave the mornings free for walking the exhibit floor; and we eliminated the Learning Labs and Meet the Speaker events to keep the interactions with educational speakers informal. All of these changes had the desired effect of driving greater attendance at each education session.
Each session is the culmination of several months of preparation. This year, Zach Shepherd from Engineered Building Design, and Tony Acampa from Shelter Systems Limited, served as co-chairs of the BCMC education subcommittee. I've written about their prospering relationship before (see Mar/Apr 2021), but I can't say enough about how thoughtful and insightful these two men are when it comes to identifying the substance within any given topic. They provided excellent counsel as we worked to break down issues and identify industry veterans and experts to speak on the various subjects.
At BCMC 2021, we experimented with a format that has been used occasionally: the moderated panel. In addition to having the moderator on stage with the industry experts working through a series of prepared topics, the moderator incorporated live questions submitted through the BCMC App. We received such good feedback about these sessions that we doubled down on the format this year, with eight out of the twelve sessions incorporating it. I moderated four of the sessions, and each one produced its own moments of magic, in which panelists fed off of each other, and the audience questions produced more insightful dialogue than we ever could have planned for ahead of time.
In those moments of magic, I was reminded of why the education sessions provide such value. Creating a space in which veteran component manufacturers can share what they've experienced and summarize the countless hours they put into developing successful best practices is priceless. The panel format just allows multiple CMs with similar passions and experiences to build on each other to provide real and sincere observations about how to solve our industry's daily struggles. I love recording podcasts, but in my opinion, they don't hold a candle to the value of what happened on the stage at BCMC through these panels.
If you didn't attend BCMC this year, or you weren't able to attend every session you hoped to, not to worry. In this issue, we've distilled the main points of each session to give you something to consider as you seek to thrive and grow (pages 18-31). If there's a topic you would like us to cover in a future education session, please let me know (editor@sbcacomponents.com). As you read this, we are already starting to plan the lineup of sessions for BCMC 2023.
Obviously, education isn't limited to the week of BCMC. We also offer podcasts, webinars, videos, articles for the magazine and SBCA Industry News, and educational events at SBCA's Open Quarterly Meetings (OQMs), all of which are avenues for CMs to share ideas and lessons learned. My hope is that we can continue the value proposition of BCMC 2022 throughout the coming year through these various media channels. I encourage you to engage with all of them to learn as much as you can from your peers throughout the country. Borrowing the theme from this year's show, there's "no slowing down" when it comes to opportunities to learn from one another.
About the Author: Sean D. Shields, Managing Editor