Wilson Lumber Honors its Female Employees
Date posted
March 21, 2023
Originally Published by: News 19 — March 10, 2023
SBCA appreciates your input; please email us if you have any comments or corrections to this article.
The female staff at Wilson Lumber Company was recognized for their leadership and tireless contribution to the construction industry during National Women in Construction Week.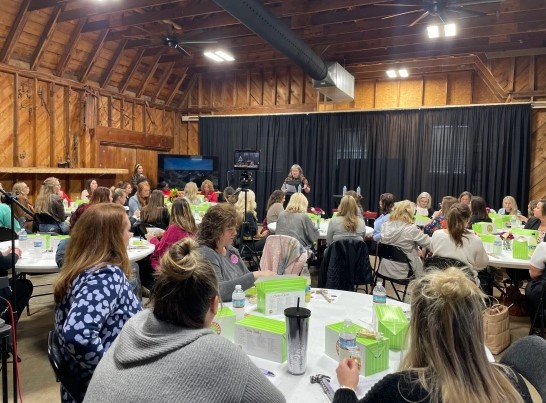 Wilson Lumber Company's female staff and construction pioneers gathered Thursday afternoon for a Luncheon in honor of National Women In Construction Week.
Pioneered in 1998, Women in Construction Week is a time that celebrates and promotes the role of women in the construction industry.
In a male-dominated industry, these women aren't afraid to do some heavy lifting. Women like Jennifer Sylvester who's been working at Wilson Lumber for over a year now. She has worked her way up to being a team leader in floor truss production.
"I love it. It's the best place I've ever been at," said Sylvester. "No matter what anybody says, if you want to do something you put your mind to it and you follow your dream; whether you're a man or a woman."
Over the past decade more and more women have stepped up to join the field — with nearly 11% of construction workers now composed of women – according to the National Association of Women in Construction.
Wilson Lumber Company Director of Business and Development Russ Wilson says they want to continue filling that gap.
"We really value diversity and that's not a big thing in our industry," Wilson told News 19. "We're trying to push it forward."

21% of employees at Wilson Lumber Company are female. While women can be found in every stage of construction at the company, 30% of those women work at the truss plant in the city of Madison.
In honor of National Women in Construction Week, Wilson Lumber honored their female employees and customers Thursday afternoon with a special luncheon to show their appreciation for their hard work. A panel of female construction pioneers also discussed the importance of women in the industry.