NAHB Economist Predicts Greater Housing Labor Scarcity
Originally Published by: NAHB — July 9, 2021
SBCA appreciates your input; please email us if you have any comments or corrections to this article.
According to the latest data from the Bureau of Labor Statistics, the overall economy has 9.2 million unfilled jobs, nearly 300,000 of which are in the construction sector. We expect labor to be a rising challenge for construction firms as the overall labor market heals in the coming quarters.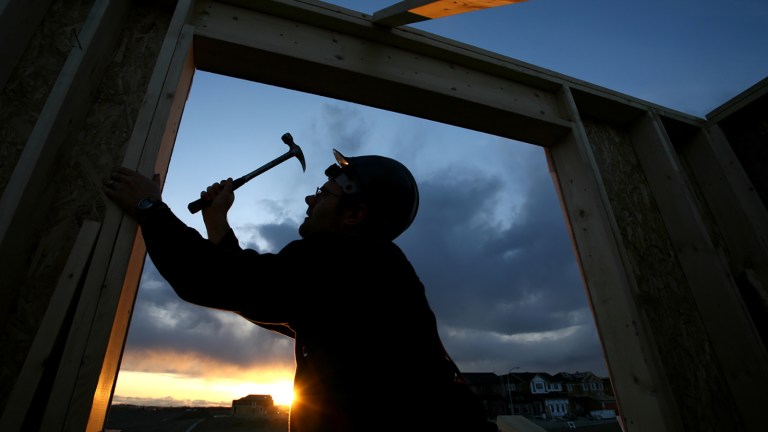 In June, the economy added 850,000 jobs, with the unemployment rate little changed at 5.9%. Residential construction added 15,200 jobs on a net basis for the month, while nonresidential construction lost 22,600. More workers are needed in the construction industry for housing supply to increase. For this to happen — both in construction and the overall economy — labor force participation needs to improve off its current 61.6% rate.
Although labor market challenges have increased, there has been some relief for materials. Lumber market spot pricing has declined about 50%, but these price declines will take some time to reach builders. However, prices for OSB and other materials remain elevated, and a large portion of deliveries continue to be delayed.
These building material issues have had a number of impacts on the industry. Sixty-two percent of builders report frequently raising sales prices, and 59% indicate they have pre-ordered materials to manage supply-chain concerns. Moreover, 45% note including price escalation clauses in sales contracts, and 11% reported cancelling sales contracts on pending sales because of material challenges.
These supply-side challenges are affecting the types of homes available for prospective buyers, as illustrated in 2020 data: The median price of new single-family built-for-sale homes last year was $336,000, and the vast majority (80%) were priced above $250,000. This means the entry-level market remains the tightest part of housing inventory, exacerbating myriad challenges for first-time buyers.