Top 10 Safety Trends for Employers in 2021
Date posted
January 26, 2022
Originally Published by: EHS Today — December 30, 2021
SBCA appreciates your input; please email us if you have any comments or corrections to this article.
Who would've thought we would be here? We certainly didn't.
We took some steps forward, but then COVID-19 reared its ugly head—again. There were some bright spots of 2021, including a brief semblance of normalcy, but we were quickly reminded that we are still living in a global pandemic.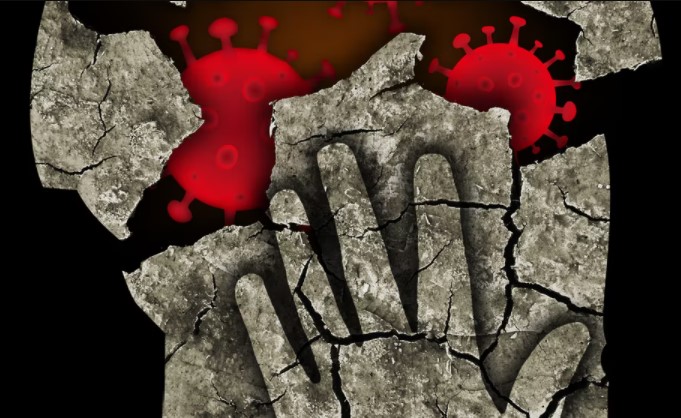 Yes, it is disappointing that the virus is still with us, and there have been no shortage of resulting challenges and frustrations, including labor and supply chain shortages. Still, it's heartening to see how central safety has been to many of these conversations. Safety professionals are making a real difference in workers' lives, both now and for years to come.
And while 2021 turned out to be a lot like 2020, it hits different for us. If anything, we're more optimistic than ever about the promise and potential of changes and innovations to substantially improve workplace safety.
We know it's tough to stay hopeful as cases continue to surge and the omicron variant takes hold in the U.S. But we also know that this too shall pass. Moreover, we know that the work you're doing today, and have been doing for the past two years, is keeping workers safe and saving lives.
Let's take a look back at the year's major developments, which seem like eons ago with the sustained breakneck pace of COVID-19 guidance and recommendations. Without further ado, here are our top 10 EHS trends of 2021.
COVID-19 Mandates
Throughout 2021, COVID-19 mandates have been hanging over our heads. Once the Food and Drug Administration (FDA) granted Emergency Use Authorization (EUA) for COVID-19 vaccines, employees wondered if employers were going to mandate vaccination. At the same time, employers wondered if the federal or state governments were going to mandate vaccination.
Then, just before Memorial Day, the Centers for Disease Control and Prevention (CDC) changed its mask guidance to say that, for the most part, fully vaccinated people no longer had to wear face masks indoors. Most everyone was caught off guard by that announcement. Employers largely heeded the CDC's guidance, and employees could, for the first time in nearly a year, clearly hear and see their colleague's smiles once again.
It seemed we were finally turning a corner on COVID-19 after a grim winter 2021. As summer neared, most local governments either repealed their COVID-19 restrictions or simply allowed them to expire.
In August, the FDA issued full approval to Pfizer-BioNTech's vaccine, to be marketed as Comirnaty. Immediately after, employers across industries began issuing vaccine mandates en masse. Alternatively, a few companies announced penalties for failure to vaccinate, such as Delta Air Lines' decision to raise health insurance premiums for unvaccinated employees by $200 a month.
Then, in a televised primetime address in early September, President Joe Biden announced that, in addition to federal government employees and contractors needing to be vaccinated, private employers with 100 or more workers would be required to have their workers vaccinated or tested weekly.
Hospitals and health systems as well as state departments of health, were among the first to require employee vaccination. Then the Centers for Medicare & Medicaid Services (CMS) issued its own mandate requiring all employees at all facilities that accept Medicare or Medicaid. Some healthcare workers fought employer vaccine mandates. However, in most instances, the courts have so far sided with employers that were said to be acting in employees' best interests to protect them from a deadly virus.
Time will tell how the mandates fare in the courts, but early indications show that mandates can result in most of an organization's workforce rolling up their sleeves for the jab. Despite more employers issuing mandates, only 5% of unvaccinated workers reported they have personally left a job because of a vaccine mandate, according to an October 2021 survey from the Kaiser Family Foundation. And, as lawyers remind their clients, private employers have long had the authority to require workers to meet certain criteria for employment, including vaccinations.
Regardless of vaccination status, the CDC now recommends everyone wear a mask indoors in public if you are in an area of substantial or high transmission to reduce the risk of infection or spread. In response to rising case rates and the CDC's advice, many employers are once again recommending employees don their mask when reporting to work.
The Delta Variant
At the start of the pandemic, states issued stay-at-home orders or lockdowns to slow the spread of COVID-19. When we did go out, we were asked to wear face coverings and follow signs on the floor indicating where to stand so as to maintain social distance. That's how we spent 2020 and a good part of 2021.
As the months dragged on, many grew weary and frustrated. We all wanted the pandemic to be over, though we may have had different ideas of how to get to that point faster. We were reminded to have patience for a little while longer—until cases declined and more people could be vaccinated. At its peak in early 2021, the U.S. recorded more than 3,000 deaths a day.
Then, in the spring, the U.S. reached a point where rate of vaccinations administered surpassed that of reported cases. The situation was finally looking brighter. July 4 festivities really did feel like a declaration of independence.
A few weeks later, everything changed. The delta variant quickly became the dominant variant of the virus in the U.S. This summer, hospitals were overrun with patients in places that hadn't previously seen surges, including Alabama, Mississippi, Missouri and Alaska. The U.S. has averaged around 70,000 daily confirmed cases through much of the fall, suggesting that while COVID-19 wasn't over, maybe the worst of it was.
Unfortunately, cases started rising in November, this time in the Upper Midwest and Northeast. The delta variant was stressing an already strained health care system. By mid-November, scientists in South Africa announced they detected a new COVID-19 variant, named omicron. The day after Thanksgiving, the World Health Organization declared omicron a variant of concern. On Dec. 1, the first confirmed case of omicron was identified in the U.S. As of publication, the CDC estimates that Omicron accounted for about 59% of U.S. infections.
Also as of publication, about 62% of the total U.S. population is fully vaccinated. The FDA has authorized booster shots for all adults and, at long last, granted Emergency Use Authorization (EUA) for pediatric doses of the Pfizer vaccine for children ages 5 to 11. The FDA has also granted EUA for antibody and antiviral treatments, and more are expected.
The U.S. reached a grim new milestone on Dec. 28: the CDC recorded 441,278 new COVID-19 cases. A CDC spokesperson told Politico that total is likely an "overestimate" because of a lag in testing and reporting over the Christmas holiday weekend. However, CNN medical analyst Jonathan Reiner, MD, said on Dec. 26 that the U.S. could "see half a million cases a day—easy—sometime over the next week to 10 days."
OSHA Takes Action
On the campaign trail, Biden made a promise to labor unions that he would do more to protect workers. He started by issuing an Executive Order on Protecting Worker Health and Safety the day after his inauguration.
Biden tasked OSHA with developing new COVID-19 guidance for employers, which it published Jan. 29, and Emergency Temporary Standard (ETS) for employers, due March 15. The ides of March came and went, but no ETS. OSHA did, however, issue a new National Emphasis Program for COVID-19 enforcement action focusing on certain industries. (The agency subsequently changed the name to an updated Interim Enforcement Response Plan.)
In the spring, Biden submitted nominations for key labor leadership positions. Marty Walsh, the former mayor of Boston who also served in senior positions in labor unions, was confirmed as secretary for the U.S. Department of Labor on March 23. Doug Parker, the former head of the Cal/OSHA, was confirmed as assistant secretary of labor on Oct. 25; he is the first Senate confirmed head of OSHA in nearly five years.
OSHA has resumed issuing press releases, a practice some criticize and refer to as public shaming. Under Biden's proposed budget for FY 2022, OSHA would get an additional $304 million in funding compared to FY 2021 that, among other things, would be used to double the number of OSHA inspectors by 2024.
OSHA finally published its ETS detailing a vaccine-or-test requirement in the Federal Register on Nov. 5. The next day, the U.S. Fifth Circuit Court of Appeals issued a stay. On Nov. 12, a three-judge panel issued a blistering 22-page opinion expressing skepticism of the ETS' legal footing.
The ETS resulted in court challenges from state attorneys general, political and business groups, and individual businesses. Those cases were consolidated and, according to an arcane law involving a random drawing with ping-pong balls, were heard by the U.S. Sixth Circuit Court of Appeals. In mid-December, a three-judge panel ruled that the vaccine-or-test requirement for private employers with 100 or more workers could take effect.
The U.S. Supreme Court will hear oral arguments on Jan. 7, 2022, for the Biden administration's vaccine mandate for private employers and for healthcare workers at facilities that receive federal funding.
In the meantime, OSHA has said the vaccine mandate will go into effect on Jan. 10, and the testing requirement deadline is Feb. 9. The agency said in a statement that it would not issue citations before the listed dates "so long as an employer is exercising reasonable, good faith efforts to come into compliance with the standard."
EHS Today will continue to bring you the latest developments.
Mental Health Crisis
For the past two years, COVID-19 has upended our daily lives. It has isolated us from seeing family, friends, co-workers and other support networks. It has incited feelings of anxiety and depressive episodes. It has brought grief, suffering and loss. It has introduced chaos, instability and uncertainty.
Working parents have struggled to find childcare and help their children with virtual learning. Women have left the workforce in record numbers to provide childcare. People of color have been disproportionally affected by COVID-19, (e.g., higher likelihood of exposure to the virus) as well as other events (e.g., hate crimes) throughout the pandemic. The Great Resignation and labor shortages have placed a heavy burden on the remaining workers. It's no wonder that people are struggling with their mental health.
People are coping as best as they can, the only way they know how. Cigarette sales increased 0.4% from 2019 to 2020, a modest increase, but the first increase in two decades, according to the Federal Trade Commission's annual Cigarette Report. There have been reports of people with alcohol and substance abuse addictions who are relapsing. And, for the first time ever, more than 100,000 people died of drug overdoses in the U.S., according to provisional CDC data collected from April 2020 to April 2021.
Workers have long struggled with mental illnesses and disorders. Now, because of the opioid epidemic and COVID-19 pandemic, we're talking about mental health in the workplace.
In EHS Today's "2021 Mental Health in the Workplace Report," 72% of respondents report their company has a workplace wellness program. Furthermore, about 82% of respondents report their workplace wellness program includes a focus on mental health.
About two-thirds of respondents report that their company has policies supporting workplace mental health. Additionally, 54% of respondents report that their company has an action plan to address workplace mental health as part of its post-COVID return-to-work plan.
"One thing the pandemic did was it broadened the definition of mental health," says Aaron Harvey, who founded a mental health advocacy group called Made of Millions.
Health and Well-Being
COVID-19 has put the spotlight on health and well-being. Employees know they should stay home and rest when they're unwell, but for too long pushing through the pain has been rewarded in the workplace. Now, employers are stepping in (or stepping up).
Employers and employer-provided programs are expanding the definition of health and wellness to include physical, emotional and mental fitness. In other words, we're starting to see more employers embrace the concept of total worker health.
The CDC and National Institute for Occupational Safety and Health (NIOSH) define total worker health as "policies, programs, and practices that integrate protection from work-related safety and health hazards with promotion of injury and illness-prevention efforts to advance worker well-being."
In practice, that means workers don't get hurt but also that the work is designed around their physical and psychological well-being. That includes supporting workers who are struggling with addiction and suicide; creating and enforcing policies to stop discrimination and harassment; and helping workers manage their diabetes and other chronic illnesses.
"Psychological safety is a precursor to adaptive, innovative performance—which is needed in today's rapidly changing environment—at the individual, team and organization levels," according to February 2021 survey findings from McKinsey and Company.
Regardless of the impetus, employers are seeing the impact health and well-being, previously considered personal problems, have during the workday. Proactively addressing those needs improves workplace safety and reduces the potential for safety incidents. It also helps workers be more productive. It can even help with employee recruitment and retention, which is crucial during a tight labor market. In other words, it's good for employees, and it's good for business.
Extreme Heat
July 2021 was the world's hottest month ever recorded, according to the National Oceanic and Atmospheric Association. More extreme weather and a warming planet is the future unless we take immediate and substantial actions to reverse course.
Both outdoor and indoor workers are at risk of heat-related illnesses and death while they are working in hazardous hot environments. Those illnesses and deaths are entirely preventable if safety measures are issued and, more importantly, followed. A handful of state OSHA plans have or are in the process of issuing standards. There are no federal standards, but that could change.
In September, OSHA announced it is implementing an enforcement initiative on heat-related hazards, developing a National Emphasis Program on heat inspections, and launching a rulemaking process to develop a workplace heat standard. In addition, the agency is forming a National Advisory Committee on Occupational Safety and Health Heat Injury and Illness Prevention Work Group to provide better understanding of challenges and to identify and share best practices to protect workers.
The newly established initiative will focus on workers in general industry, construction, agriculture and maritime where potential heat-related hazards exist, and OSHA will prioritize inspections of heat-related complaints and expand the scope of other inspections to address heat-related hazards.
The efforts are in line with other steps Biden has taken to stymie climate change. On Inauguration Day, Biden signed an executive order to rejoin the Paris Agreement. A week later, he tasked top officials at every government agency to consider the most pressing climate threat and brainstorm how to cope with them. The resulting 2021 Federal Climate Adaptation Plans offer blunt descriptions of the dangers climate change pose.
Meanwhile, environmental, social and governance (ESG) programs have been gaining traction, especially as more investors, regulators and the general public are demanding more accountability from organizations. A growing number of private employers have also vowed to reduce their climate footprint and be more sustainable. One such example is The Climate Pledge that Amazon co-founded in 2019, whereby businesses promise to reach net-zero carbon by 2040; it now has 214 signatories.
There's also been a flurry of international summits and councils for climate change, which are reconvening in-person for the first time since the start of the pandemic. Recently, world leaders gathered in Glasgow, Scotland, for the 2021 United Nations Climate Change Conference (COP 26), where world leader agreed to the Glasgow Climate Pact, the first ever climate deal to explicitly plan to reduce coal. In October, the U.N. Human Rights Council passed a first-of-its-kind resolution that having a clean, healthy and sustainable environment is a human right.
Empathetic Leadership
COVID-19 has humbled and humanized us. Even though everyone's struggles are not all the same, there is a commonality to them, and that has helped to instill empathy, even among the highest ranks of leadership.
Every stage of the pandemic has brought different challenges. The loss of daily routines and normalcy. The difficulty securing basic supplies, such as toilet paper and disinfectants. The fear of having someone you know come down with COVID-19. The sadness brought on by loneliness and social distancing. And so, so much more.
The saying "Check your problems at the door" need not apply to this pandemic. Good leaders realized this, and they leaned into their emotions. They shared more than they used to, both with their own personal lives and about the company. They reached out more frequently to employees through written correspondence (e.g., emails, blog posts, social media posts) and video conferences. They made themselves more available and seemed to flatten the organizational hierarchy.
In addition, leaders are mentioning health and safety more than ever before in communications with employees, suppliers, customers, stakeholders and investors. It all goes back to health and safety.
You don't need a fancy degree or run a billion-dollar empire to understand that workers want to feel cared for and safe, regardless of their race, gender, sexuality, religion or otherwise. Workers who feel safe will share their concerns and their ideas. That, in turn, helps workers reach their potential and businesses be more profitable. As safety leaders, you already knew this.
Still, it's important to have buy-in from the top. The concept of empathetic leadership is changing the way leaders view other workplace issues such as employee retention; employee engagement; and diversity, equity and inclusion. In other words, empathy is helping leaders realize the importance of total worker health and well-being.
Remote Communications
Keeping in contact with remote workers has always been important, but the need hadn't been so urgent or widespread. COVID-19 changed that. Not surprisingly, there's been a proliferation of vendors entering the space and expanding their offerings of remote communications. These new platforms and devices have helped employers and employees stay connected these past two years, even if they had to stay far apart.
Emergency communication systems allow supervisors to contact employees en masse at a moment's notice in the event of an emergency, crisis or natural disaster. Those messages can be delivered via text, email or app to a personal or other company-issued device.
Wearable devices provide workers and supervisors with a seemingly endless array of data aboutpotential safety incidents for workers on-site, remote or lone workers. For example, some wearables allow workers to push to call for help, take pictures or record voice messages. Some wearable devices collect and transmit information recordings, biometrics, environmental readings and other data back to supervisors.
The technology may also use artificial intelligence and machine learning to alert workers and/or supervisors if a safety event is likely or detected. That's especially reassuring for monitoring workers in hazardous conditions.
Virtual reality affords workers the ability to safely learn and train before walking onto the jobsite. Workers can familiarize themselves with the environment they'll be in, the technology they'll be using and the hazards to watch for. In fact, 35% of contractors increased online training in the past year, and 63% of contractors now use it, according to a recent survey from Dodge Data & Analytics.
Digital Transformation
Any talk of the future isn't complete without talking about digital transformation. Industry 4.0 and the Industrial Internet of Things (IIOT) are revolutionizing manufacturing processes, and with it, safety.
Sensors on equipment alert supervisors if something is amiss, helping to prevent any number of potential safety incidents. They're also capturing more data than ever before, which can help improve efficiencies and operations over time that, again, can benefit workplace safety.
For years, safety professionals have criticized safety reporting as a historical activity. Recording an event that happened in the past 12 months is necessary and important, but it likely won't prevent similar events from recurring. Now, digital technologies are transforming safety data collection from a passive to real-time exercise—with significant future benefits.
Better yet, these benefits are easily understood by all and have broad buy-in. Workers want to go home safe to their families, not the emergency room. Management wants workers healthy and productive and to keep costs down. In this instance, the savings are so evident that companies quickly recoup their return on investment, which in turn allows them to make other investments in workplace safety and operations.
Part of this process may mean leveraging existing tools and technologies in new ways. It could also mean a complete technology overhaul, such as equipping workers with new exoskeletons or smart glasses and purchasing a fleet of drones for remote monitoring. There's no one right way to adopt technology, but it does need to be adapted to suit a company's specific needs. As more players enter the market, new offerings and customization of features will allow companies to reap the full benefits of digital transformation.
The Post-Pandemic Workplace
We've spent a lot of time waiting for a return to normal, but it seems impractical, if not impossible, to go back to the way things were before COVID-19 emerged. Too much has changed. Instead, Terry L. Mathis offers this advice: "What we can do is recognize which changes are permanent and adopt them rather than trying to simply outwait the situation that caused them."
COVID-19 prompted many organizations to quickly implement changes in an effort to protect workers. As we look to a post-pandemic workplace, some of those safety threats will no longer be present. Employers will be presented with a rare opportunity to ask what's working, what isn't and what do workers want.
Survey after survey tells us that remote work is at the top of that list. Earlier this year, workplace platform Envoy found that 48% of respondents would like to keep working remotely, at least for part of the time. They mean it. Forty-one percent said they would be willing to take a job with a lower salary in exchange for a hybrid work model, and 47% say they would likely leave their job if it didn't offer a hybrid work model once the pandemic ends.
It's safe to say that there will be more remote workers in the future than there was pre-pandemic. It's worth considering what technologies, policies and options employers can adopt to make remote work better for everyone.
On the flip side, if/when a return to the workplace is necessary, employers must ask themselves what they can do to make workers feel more comfortable about coming back. Some companies and design firms are redesigning offices to include more distance between workstations, more collaborative spaces and other perks like indoor green space to lure employees back. That means listening to employee needs and desires, then thoughtfully creating an environment where workers will be productive, comfortable and safe while also satisfying business requirements.
As baby boomers retire, Gen Z enters the workforce and The Great Resignation further shakes up the employee makeup, employers have to reconsider dynamics and policies. It's also a chance to be intentional about core values. That may include retaining some practices adopted during COVID-19, such as the technologies used to do business, how leadership communicates with employees, a commitment to safety and an emphasis on mental health.
It's incredible to reflect on what we have accomplished and how businesses survived two very difficult years. As the promise of a post-pandemic workplace comes into sight, we get to decide what kind of future we want. It won't be easy journey ahead, but we'll get there just as we always have—one step and one day at a time.