Got a Question? Here's Who You Should Contact!
Originally Published by: SBCA Magazine by Sean Shields — June 29, 2021
SBCA appreciates your input; please email us if you have any comments or corrections to this article.
With BCMC attendee online registration live, the SBCA Academy's online training website coming soon, and numerous updates to SBCA's new website, new online store and digital media, there's the potential for a lot of questions and staff is here to help!
What you may or may not know is that SBCA has a number of new staff members to assist you, from executive director Jess Lohse to the rest of the new staff, who you can read more about in the articles, "SBCA Bolsters Staff with Several New Hires", "SBCA Continues Growing a World-Class Team", and "SBCA has a New Membership Coordinator, and a New Address".
Each of these staff members have a profile page on the SBCA staff page, but in general each of them are in charge of one or more aspects of the association as follows: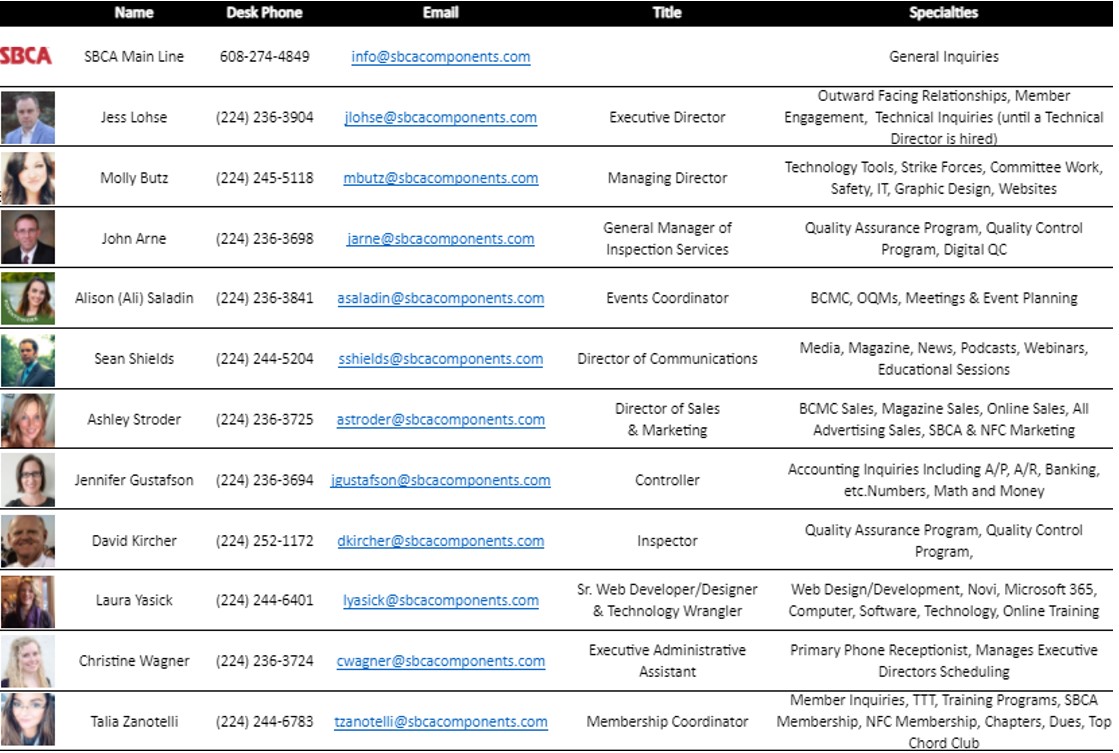 Over the coming weeks, we are going to take a closer look at each of these SBCA staff members and help you get to know them better as they work to serve each and every one of you.