Maximize Your Uptime
Date posted
November 3, 2022
Software can make a huge impact on maintenance efficiency
As you increase the level of efficiency and automation of your fabrication process, the capital investment required grows steadily larger. To achieve your expected return on investment (ROI), it becomes even more vital to maximize equipment uptime.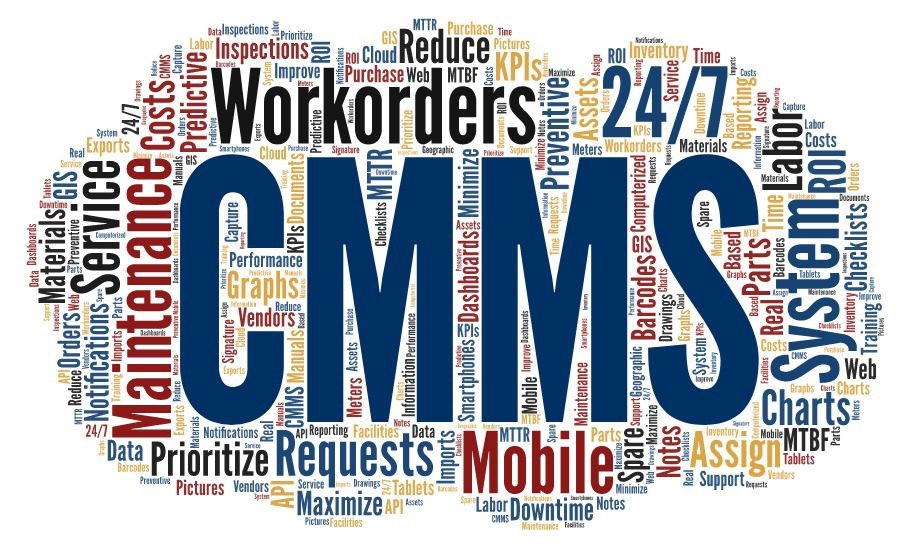 A critical element of equipment uptime is an effective maintenance program that both responds swiftly to requests and also stays on top of a rigorous preventative maintenance schedule. One of the best ways to do this is to use a centralized maintenance management system (CMMS). "There are several software options out there that can help you track and manage the maintenance data associated with each of your equipment assets," says Jeremy Lowery, director of maintenance for A-1 Industries. "If you do your research, you'll find a software that fits your operation well. A good place to start is by talking to your equipment vendors."
Littfin Truss started using a CMMS in the past year. Bob Mochinski, Littfin's vice president, says, "We empowered our maintenance supervisor to own the selection of the software and champion its implementation. By giving them the choice, they find the best way to make it work." Jeremy agrees that buy-in from your maintenance team is key to getting the most out of the program's capabilities, adding, "You get out of it what you put into it. The more data entered into the system, the more the analytical and tracking tools can help you improve your maintenance program."
"Using a CMMS is about maintaining your assets so you can minimize downtime and allow the operators to maximize production efficiency," says Adam Finkenhoefer, general manager of 84 Lumber in Oxford, Georgia. "The software does this by helping us see exactly what our response times are to reported issues, how effective and efficient our teams are in fixing the problem, and how well we stay ahead of preventative maintenance and parts inventory."
"We can now start predicting when a part will wear out, when we may need to bring another maintenance person on, or even identify if we
need to bring in an additional skill set."
Jeremy stresses that CMMS software helps everyone better understand their equipment, and track the parts that wear out the fastest and the equipment that is down the most often. "We use CMMS to track both our fabrication assets and transportation fleet," Jeremy continues. "We now know which piece of equipment or truck is costing us the most labor and parts, and how that downtime is affecting our overall operations. With CMMS, we finally know how much maintenance is affecting our bottom line."
Bob agrees, saying, "As you collect more data in the software, you begin to better understand how each machine performs. We can now start predicting when a part will wear out, when we may need to bring another maintenance person on, or even identify if we need to bring in an additional skill set." That was indeed the case at A-1. He continues, "Nine months after implementing our CMMS, we realized we needed to bring in a professional welder to take care of an equipment issue. Without the data showing us clearly the repetitive source of the problem, it would have taken us a lot longer to arrive at the right solution."
"The software is probably most powerful in the hands of the maintenance team itself," Adam adds. "If they own it, they realize how quickly the software can help them prioritize tasks and share information with each other, so each maintenance request becomes more efficient. It also fosters greater accountability and performance because everyone can see who worked on what."
Another powerful tool within the CMMS is linking photos and video to specific equipment assets or maintenance tasks. "Today's machinery has a lot of electronics and wiring. If someone has to take a machine apart, they can take photos and video so there isn't any confusion when that person, or someone else in maintenance, has to put it back together," says Adam.
One of the biggest benefits of a CMMS system is its ability to track and prioritize preventative maintenance (PM) and associated parts inventory. "Not only can you input all the PMs specified by the equipment vendors, but when you track your maintenance requests over time, the software can actually help you identify additional parts or things that need regular inspection, and potentially PMs you want to add that aren't on the official equipment schedule," says Adam.
Bob stresses that prior to having the CMMS, they had parts that were scattered throughout their facility, so they could easily get lost. "When we started implementing the CMMS, we cleaned house and found parts for machinery we hadn't used in decades," says Bob. "Now the software can tell maintenance how many parts we have in inventory, where they are stored, and the preferred number of each part we should have in stock." If someone takes a part out of inventory, it's immediately reflected in the system, which alerts users to the need to order another part for future use.
"Again, it's all about maintaining uptime," Adam concludes. "CMMS is a game changer when it comes to maximizing the effectiveness and efficiency of your maintenance team."