SBCA Media
Date posted
September 13, 2021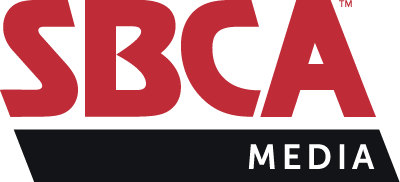 SBCA communicates throughout the construction supply chain using a wide variety of media types from the printed and digital versions of this magazine to podcasts, videos, and social media. As you can imagine, there isn't one best way to reach everyone in the supply chain with the ideas, data, best practices, and trends that can serve to both improve the component manufacturing industry internally and promote its capabilities, goods, and services externally. That is why the association has gathered all its communication efforts under the new SBCA Media umbrella.
SBCA Magazine
Formerly published under the title Woodwords in the early 1990s, and then SBC Magazine from November 2001 until April 2021, SBCA Magazine has been the primary voice of the component manufacturing industry for almost three decades. Now issued bi-monthly, this publication serves as one of the primary ways to showcase the capabilities of the modern component manufacturer (CM) and share technical and operational best practices developed by CMs across the country.
SBCA Industry News
In what started in 2009, SBCA Industry News has evolved into one of the most well-read and widely distributed publications in the supply chain. This weekly email promotes a highly curated list of the most pertinent headlines for anyone engaged in the world of component manufacturing. With a new look in 2021, each edition highlights three top stories and links to several others that shouldn't be missed.
SUBSCRIBE!
You can subscribe to any and all the offerings under the SBCA Media umbrella with one click! Simply go to subscribe.sbcacomponents.com/sbca-media, enter your email address, and choose which of the many mailing lists you'd like to join.
Component Connection Podcast
Each week, SBCA releases a new Component Connection podcast that feature guests from throughout the industry. Each 15-20 minute episode can be accessed anywhere and at any time. The guests are always experts in their fields and provide a wealth of knowledge on topics ranging from operational best practices to sales tips, from insights into supply chain integration to perspectives on field labor.
Lumber Connection Podcast
Started in 2020, the bi-weekly Lumber Connection podcast provides valuable and timely insight into the latest developments in the softwood lumber market. Guests on each episode share knowledge straight out of their daily experience buying and selling lumber and give listeners perspective they cannot find anywhere else. The last three years have seen a volatile market, and this podcast can give anyone navigating its choppy waters a more reliable compass.
Videos
From YouTube to social media platforms like TikTok and Facebook, everyone has learned that video is an incredibly efficient way to communicate ideas and help others see what you are talking about. Whether it's recordings of informative Zoom calls, impromptu tours of innovative truss plants, or incredible feats of framing prowess on the jobsite, SBCA is building a library of videos that provide a visual sense of where the industry is today and where it is going tomorrow.
Webinars
One of the hallmarks of SBCA is its longtime facilitation of peer-to-peer education. While most prominently displayed during the week of BCMC through education sessions, learning labs, and roundtables, the SBCA Webinar series provides year-round opportunities for education and idea sharing. In 2022, SBCA plans on using the webinar platform to not only spread veteran industry insights, but also develop future SBCA training programs.
Social Media
The number of platforms available to help people connect and share ideas is growing at an exponential rate. The organic spread of promotional messages and innovative ideas is enabling SBCA to reach far beyond our core membership and has already proven effective at promoting the essential jobs our industry provides to willing workers and highlighting the incredible buildings our industry's products enable.